PS5 bundles are in stock now at Currys
Prices start from £699.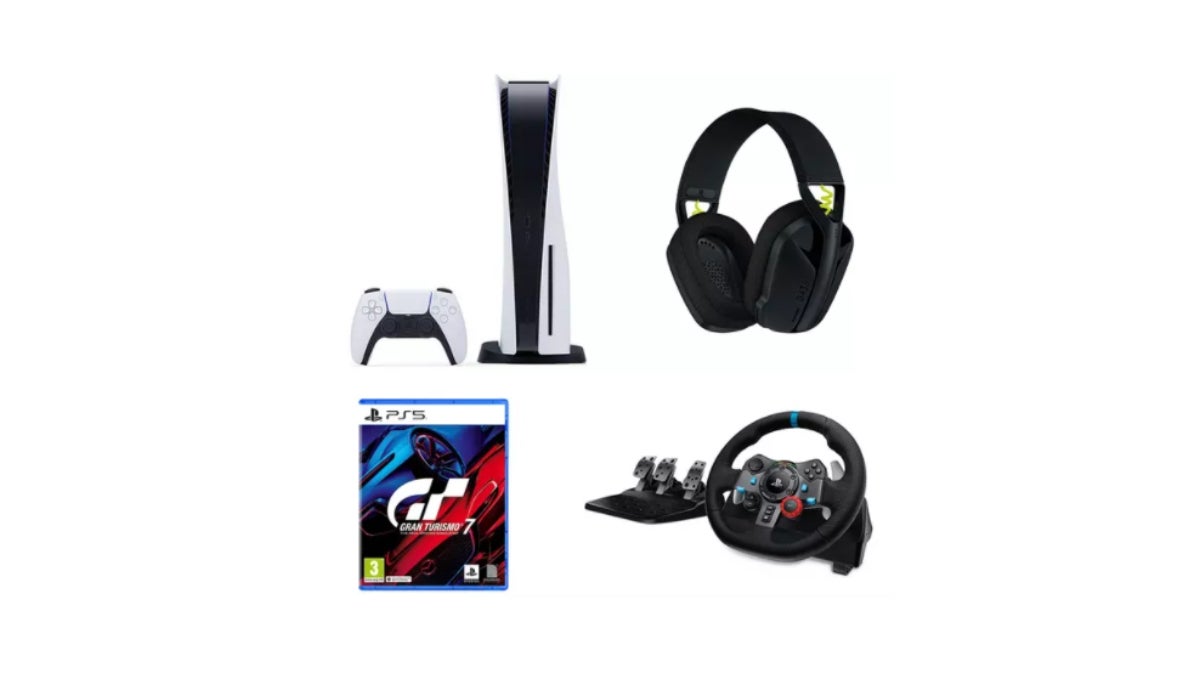 PlayStation 5 stock is available at Currys in the UK today.
The retailer is offering four different bundles that include the standard PS5 console, with prices starting from £699.
The £699 bundles include a Logitech G435 wireless gaming headset, a WD_Black 1TB SSD to expand your console's storage right off the bat, and the choice of either Horizon Forbidden West, or Gran Turismo 7 - both of which are physical copies.
You can also pick up a bundle that comes with both games, the headset and SSD for £759. Alternatively, there's a racing bundle available for £799 that includes a physical copy of Gran Turismo 7, a Logitech G435 headset, a 1TB SSD and a Logitech Driving Force G29 PlayStation and PC racing wheel and pedals.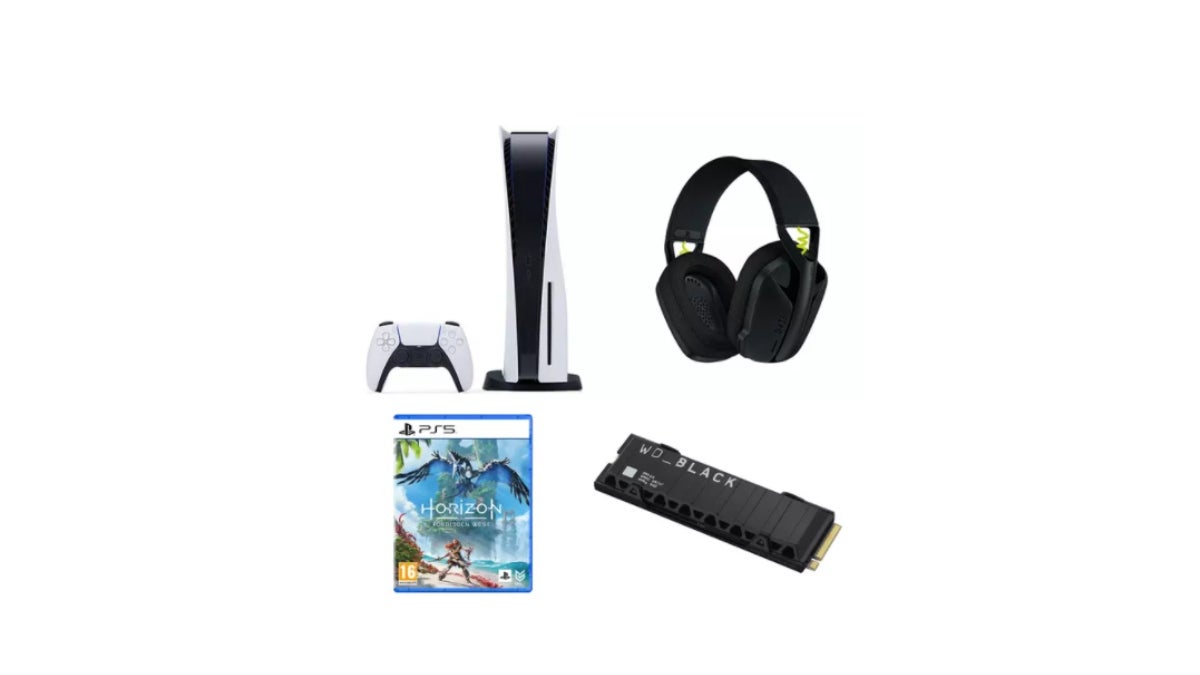 The latest PS5 drop at Currys went live just before 9am and is currently still in stock. It can be frustrating when only bundles are available, especially if you're not planning on playing certain games. However for those who have been patiently waiting for this console, this is a good opportunity to finally get one. Plus, Horizon Forbidden West is an absolutely breathtaking action-RPG, while Gran Turismo 7 is Sony's flagship driving series and offers an exhilarating racing experience.
If you're on the hunt for a slightly cheaper bundle, Game has also gone live with a bunch of PS5 bundles this morning. Although most come with the ol' hat and T-shirt combo, you'll find options that come with some alternative games like Ratchet and Clank: Rift Apart, Spiderman: Miles Morales and Ghost of Tsushima: Directors Cut, along with an extra PS5 controller.
If you'd prefer to wait to buy the console without any games or accessories, you can stay up to date with the latest PS5 stock news via our Jelly Deals Twitter page and our PS5 stock checker page. We also keep track of PS5 digital console stock here too.
A PS5 standard console costs £449 on its own - that includes the PS5 disc console and the new DualSense Wireless controller. Here's the Digital Foundry review should you want to see how the console performs.
If you were able to snag one of Curry's PS5 bundles today, then huge congrats! You're probably going to need a PlayStation Plus subscription if you want to play online, along with some extra accessories like a controller charging dock. You can find the best offers on all of these and more over on our dedicated PS5 deals page.