PS4 launch title Resogun free for Plus subscribers
In December's bumper Instant Game Collection update.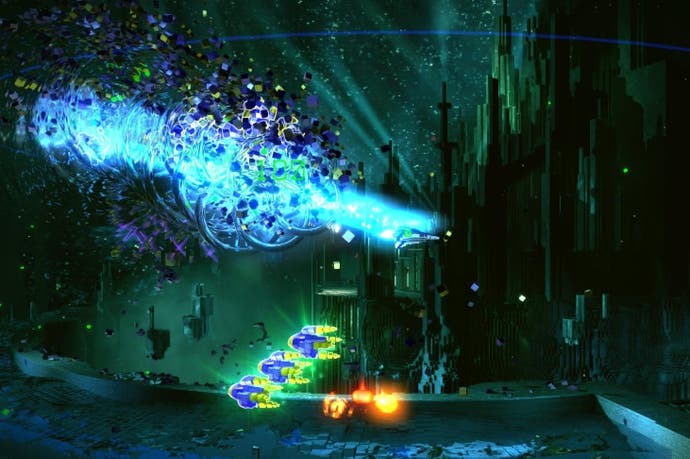 Sony has detailed December's bumper selection of free games for PlayStation Plus subscribers.
It'll include the eye-catching indie launch title Resogun, as well as Contrast - previously announced to be free as a replacement for the now-delayed Driveclub.
Both will be available to download from 29th November, the date of the console's launch in Europe.
PlayStation Plus' monthly Instant Game Collection titles now comprise two PlayStation 4 games, two PS3 titles and two PS Vita games.
Sony is expected to give more detail soon on an update to PlayStation Plus' more-permanently free Plus titles, although UK PlayStation blog manager Fred Dutton explained that Vita titles Gravity Rush and Uncharted would "remain in the service for the foreseeable future".
The list in full:
Entering PS Plus:
29th November: Resogun
29th November: Contrast
27th November: GRID 2
27th November: Guacamelee! (Cross Buy)
27th November: Sonic and All-Stars Racing Transformed
27th November: Grand Theft Auto Liberty City Stories
Leaving PS Plus:
27th November: Metal Gear Rising Revengeance
27th November: Jak and Daxter Trilogy
27th November: MotorStorm RC
27th November: Oddworld Strangers Wrath