PS2 PaRappa the Rapper 2 drops on PS4 next week
I gotta believe!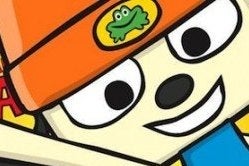 The PlayStation 2 version of bizarre rhythm action game PaRappa the Rapper 2 will land on PS4 next week.
The canine musical sequel is the latest retro title to be revived via the PS4's emulation service (although you won't get the game free if you own it already).
You'll be able to download its digital version from next Tuesday, 15th December (likely Wednesday in Europe when the Store updates here), according to the US PlayStation blog.
If you missed out on it originally, PaRappa is a dog who loves rapping. One of his friends is an onion.
Next up, Um Jammer Lammy please Sony.