PS Plus free January offerings include Hardware: Rivals and Grim Fandango
Along with Dragon Age: Origins and Medal of Honor: Warfighter.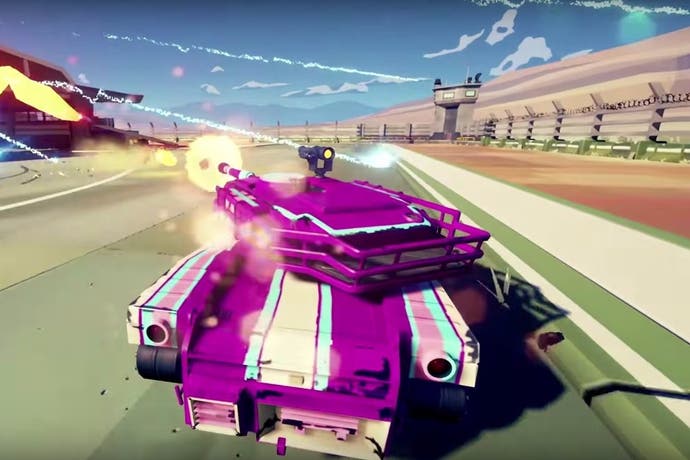 PlayStation Plus free Instant Game Collection titles for January have been revealed.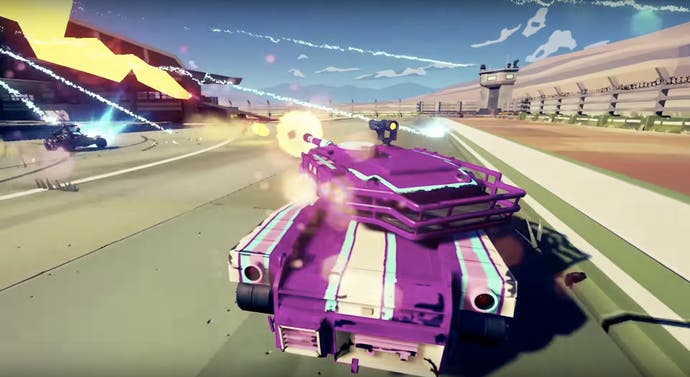 Starting tomorrow, 5th January, Plus subscribers with PS4s will be able to grab vehicular combat game Hardware: Rivals, which looks a bit like Twisted Metal's car combat merged with Rocket League's colourful palette. Also on PS4 is Tim Schafer's classic adventure game restoration, Grim Fandango: Remastered.
On PS3 we'll have Bioware's beloved fantasy RPG Dragon Age: Origins along with EA's military shooter Medal of Honor: Warfighter.
Vita users will be get puzzle-platformer Nihilumbra and historical strategy game Legends of War: Patton.
In summary, here's what's arriving tomorrow:
Hardware: Rivals (PS4)
Grim Fandango Remastered (PS4)
Dragon Age: Origins (PS3)
Medal of Honor: Warfighter (PS3)
Nihilumbra (Vita)
Legends of War: Patton (Vita)
Today is your last chance to snag December's Instant Game Collection line-up, which includes the following titles:
Gauntlet: Slayed Edition (PS4)
King's Quest - Chapter : A Knight to Remember (PS4)
Far Cry 3: Blood Dragon (PS3)
SSX (PS3)
Freeedom Wars (Vita)
Rocketbirds: Hardboiled Chicken (Vita)