Car shooting game Hardware: Rivals gets a release date, €21 price
Full version has two new vehicles and one new map.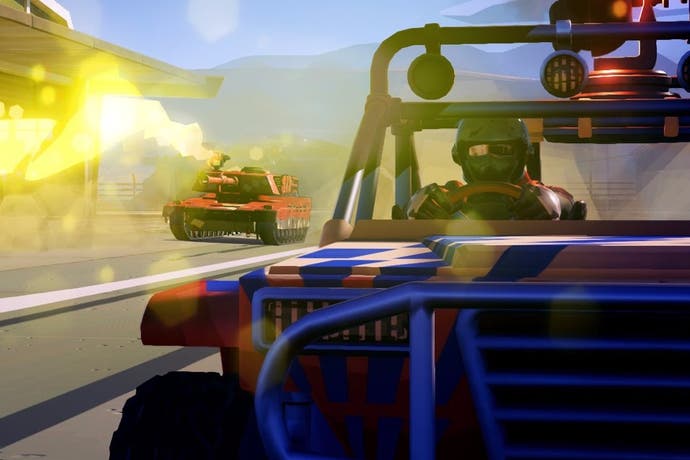 Following a beta test in October, Hardware: Rivals now has a final PS4 release date: 5th January 2016. It won't be free-to-play but will cost €20.99, which seems quite high.
In the full version there will be two new vehicles to choose from - the Sledgehammer tank and the Nomad fast attack vehicle - and you'll be able to upgrade handling and weapons systems (on them as well as the existing Predator tank and Wraith fast attack vehicle). There will be more skins and add-ons but no mention of new power-ups. The launch version will also contain a new map, Outpost 92, which is a frozen, deep mining facility.
There's a promise of more content "very soon after launch" that will include maps, modes and vehicles, and there will be community events each week mixing things up - as was the case in the beta.
Hardware: Rivals is a bright and colourful, simple and fast, multiplayer online vehicle combat game. The tanks and FAVs are loaded with a standard turreted weapons but can also pick-up power-ups, which vary from homing missiles to lightning guns.