Cheat maker apologises "for any pain we've caused to players of Call of Duty" after Activision legal threat
And now cheaters are demanding refunds.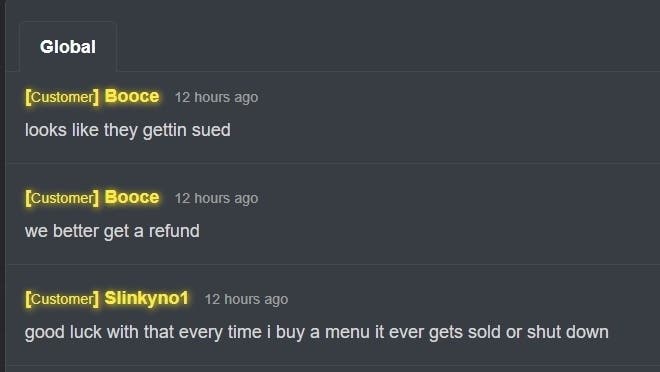 A high-profile video game cheat maker has apologised for ruining Call of Duty for legit players after a legal threat from Activision.
CxCheats.net issued a statement on its Discord announcing it had ceased development and support of its Call of Duty cheats sold on its website following a lawsuit from Activision.
"We apologise for any pain we've caused to players of Call of Duty," reads the message, caught by redditor MrTheRevertz-. It appears the Discord is now offline.
CxCheat.net's Modern Warfare cheat enabled everything from an aimbot to increasing the radar size in the user interface. It also sold a Modern Warfare lobby tool - although Activision has had a video promoting it removed from YouTube following a copyright claim.
Currently, the cheat-maker's website does not have any Call of Duty cheats for sale, although cheats for battle royales Apex Legends and PUBG remain available. Its support for Call of Duty cheats already sold has ended, too - much to the annoyance of cheaters who have spent money on them.
"BO3 menu that I paid $60 for isn't working," said one cheater. "I'll better get a refund."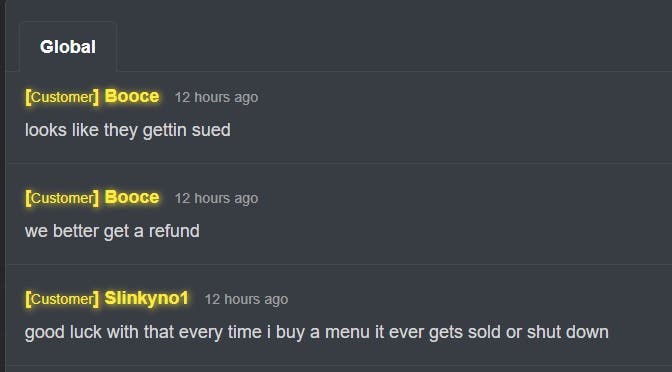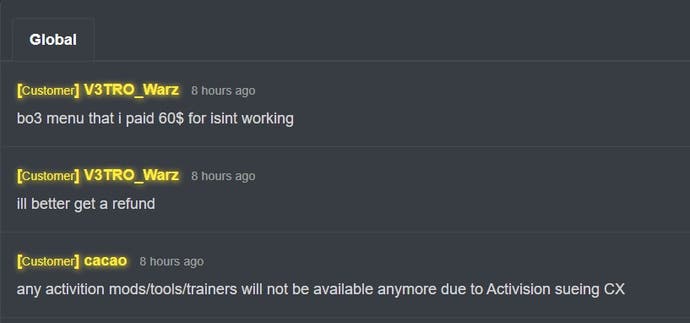 Call of Duty: Modern Warfare developer Infinity Ward has fought against cheaters ever since the game came out in 2019, but cheating has been particularly problematic on the free-to-download battle royale, Warzone. The issue was so bad, some console players were disabling cross-platform play in order to avoid being matched with potential PC cheaters.
Infinity Ward has taken a tough stance on cheaters, issuing ban waves and threatening those who cheat in various statements. However, the problem persists, and now Activision's legal team has stepped in - with a clear result in this case.
As you'd expect, the plight of this particular cheat maker and its customers has been met with little sympathy online.
"I've never seen something so disingenuous," said redditor maxx1993. "They don't fucking care about the players whose days are ruined by cheaters. Fuck them. I'm glad they are getting sued and I hope it's going to be very expensive."
Activision of course faces an uphill struggle against Call of Duty cheaters - cut off one head and more grow back - but this action sends a clear signal. Hopefully other cheat makers take notice.