Professor Layton heading to iOS
Raft of reveals at Level-5 event.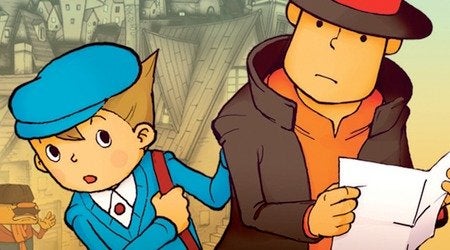 A new entry in Level-5's Professor Layton series is currently in the works for iOS, the developer has announced.
Layton Brothers: Mystery Room, which will be the first game in the franchise not on a Nintendo platform, will apparently put a new spin on the series' puzzle gameplay and star Layton's son.
The title is just one of a number of announcements to come out of Level-5's Tokyo showcase over the weekend.
There's a social mobile Layton title coming called Professor Layton Royale for the Japan-only Mobage platform; Gundam Age is a PSP mech battler to be published by Namco Bandai; Yokai Watch is a manga crossover; and Little Battlers Experience Boost is an expansion of the studio's recent Japan-only PSP RPG hit.
On top of that, the developer is also working on Professor Layton vs Ace Attorney, Girls RPG Cinderlife, Fantasy Life, Time Travellers and Guild 01 for 3DS, Ni No Kuni: Wrath of the White Witch for PlayStation 3 and a number of new Inazuma Eleven titles.
The only title on its slate so far confirmed for Western release is Ni No Kuni, but we'd bet the house on a number of the others heading over before too long.