Pre-purchase Diablo 3 Reaper of Souls for a Heroes of the Storm character
Diablo 3 patch 2.0.1 about to hit.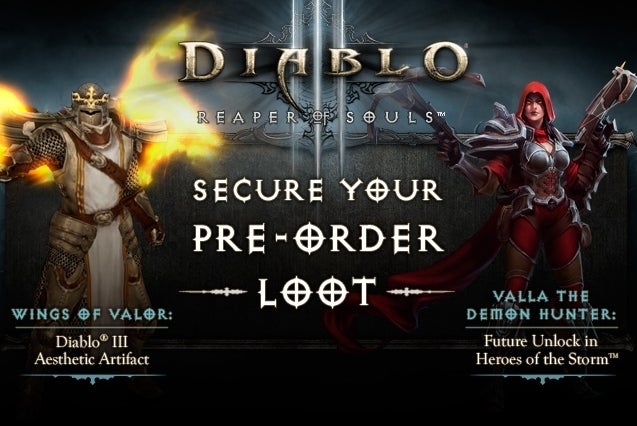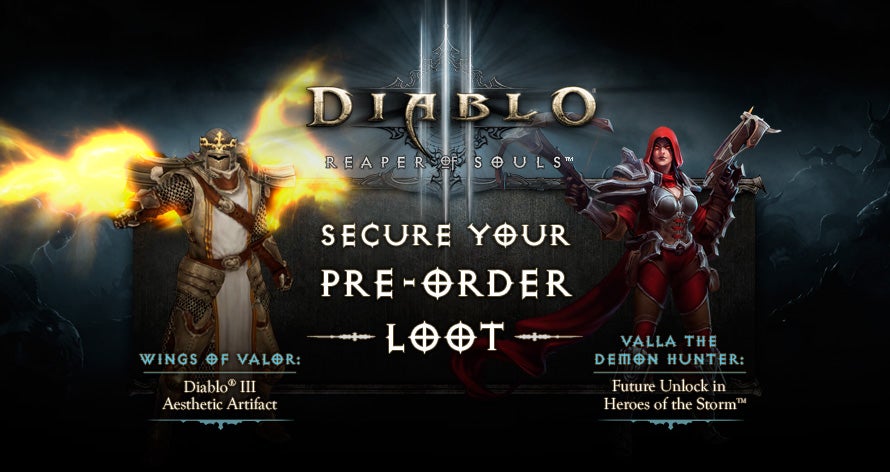 If you pre-purchase Diablo 3 expansion Reaper of Souls you'll get a character for upcoming MOBA Heroes of the Storm, Blizzard has announced.
That character is Valla the Demon Hunter, which will be available once the free-to-play online team brawler is released.
And when might that be? "Note that Heroes of the Storm is still deep in development and does not have an announced release date, but you can stay tuned to the official game site for future updates," Blizzard said in a note on Battle.net. It also advised players that pre-purchasing Reaper of Souls doesn't guarantee a spot in the Heroes of the Storm alpha or beta tests.
That's not the only new pre-order bonus announced. Put your money down for Reaper of Souls and you'll also get the Wings of Valor, which let you summon the radiant wings of the Archangel of Valor for your characters in Diablo 3.
If you've already pre-ordered Reaper of Souls you'll get the items. The Wings of Valor will be automatically sent to your existing and any newly created Diablo 3 characters via an in-game notification starting 20th March 20, 2014. Reaper of Souls launches on 25th March.
Meanwhile, it looks like the long-awaited patch 2.0.1 is about to hit Diablo 3. The live servers are currently down until 11am PST, which is 7pm UK time. The patch adds Loot 2.0 among many other new features.