Population: One feels like it could be the first big battle royale game for VR
Ian gives his first impressions in this week's VR Corner.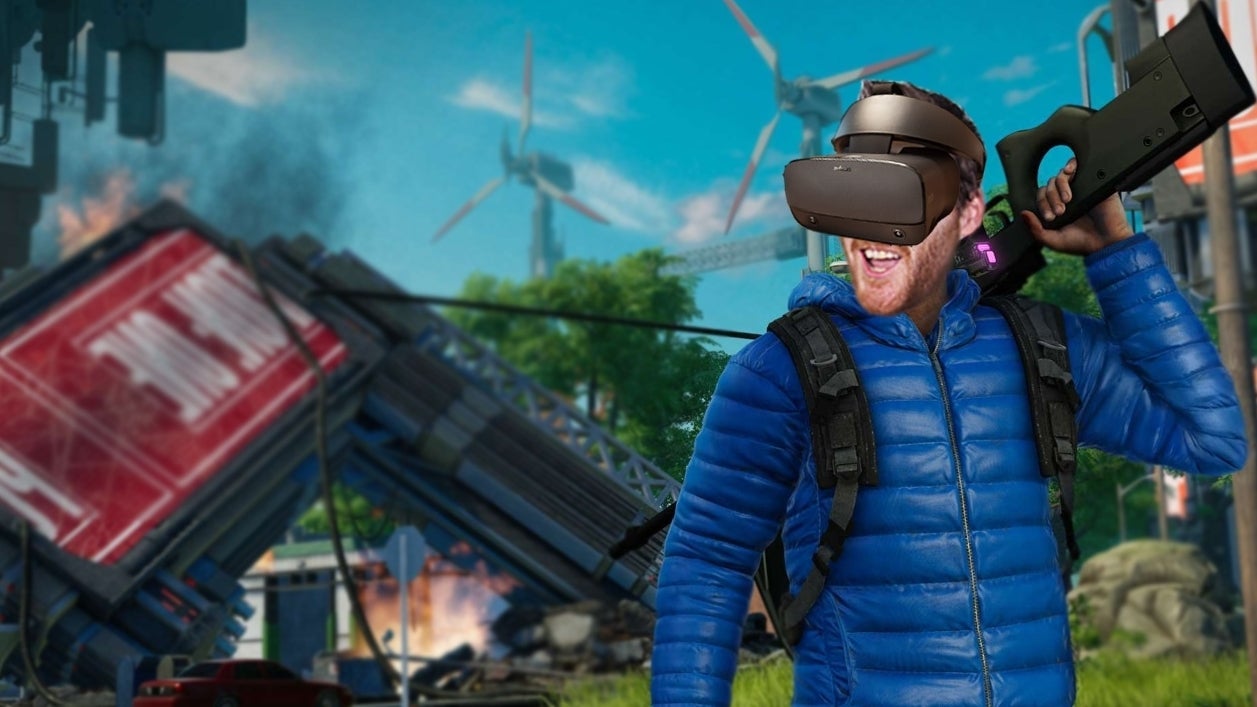 While I absolutely adore VR, as a huge fan of the battle royale genre, the lack of a decent last person standing shooter on the platform has always been a bit of a disappointment for me. There have been multiple attempts from a variety of developers in the past, but none have managed to capture the heart of VR enthusiasts for very long and they often have empty lobbies within weeks of release.
Things could be very different for the newest contender on the block, BigBox VR's Population: One however, because I've been thoroughly enjoying my time with the game so far.
Population: One released on PC VR platforms this week and it's also crossplay compatible with the Oculus Quest so there's definitely potential for a huge player base if it captures the attention of the VR community.
In this week's episode of Ian's VR Corner, I take you through the basics of Population: One's gameplay and give you my first impressions of the game as I try it out for the very first time. Expect climbing, flying, shooting, looting and of course a little bit of singing and a fair amount of swearing...
The gameplay you've hopefully watched in the video above was recorded from the PC version of Population: One which I played using the Rift S headset. Since recording that video, I've tried out Population: One on the Quest and while it does run pretty well, there was a noticeable amount of lag in the movement of other players and this made aiming at targets a lot harder than it was in the PC version. This could potentially be improved or worsened depending on the distance you are from your router and the strength of your wifi so bear that in mind if you only own a Quest, but for me the PC version was the superior experience by far.
I've also tried the game in squads with a couple of friends now too. Partying up was very easy, matchmaking times were very swift and as you'd expect, playing with my friends was much more fun than being matched with randoms in the mandatory trios only squad mode. I'd love to see a solo mode added and I'd be surprised if one isn't planned for a later date, but apart from that, I really don't have too many complaints at the moment.
Population: One really is off to a cracking start and, as long as the lobbies stay populated, it feels like this could be the first big battle royale hit for VR.
If you enjoyed this episode of Ian's VR Corner, you can catch up with my previous adventures over on YouTube in our VR playlist, where I've covered Valheim VR's motion controls mod, Doom 3 VR Edition and everything we know about PSVR 2 so far. You can also read our list of the best VR games.