Pompeii
First look at new Cryo adventure
French publisher Cryo Interactive are rapidly carving out a niche for themselves as purveyors of bizarre adventure games.
Recent outings have included Ring (based on Wagner's "Ring Des Nibelungen" operas), Faust (based on the legend of the man who sold his soul to the devil), and Egypt (a crime thriller set in the land of the Pharoahs in 1156 BC).
So it is perhaps no surprise that they are currently putting the finishing touches to a rather unusual adventure game set in ancient Rome...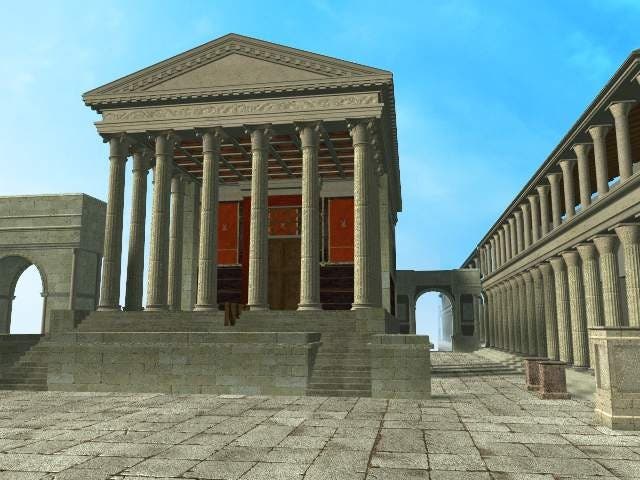 Rome Sweet Rome
Strangely enough though, the game actually begins in Scotland in 1904...
You play an explorer by the name of Adrian Blake who returns home from an expedition to find his wife missing. To bring her back again he must travel to three different eras, each time finding the "personification of his wife" and saving her.
Cue a trilogy of games, the first of which is Pompeii, set during the final four days before the Roman city of Pompeii was buried in ash by an eruption of the volcano Vesuvius in 79 AD.
Your task is to locate and save Sophia, but to do this you must win her over and convince her to leave the city with you before it is destroyed. This is easier said than done though, as the councillor doesn't take kindly to a stranger wandering around saying that his city is about to be wiped off the face of the earth by fire, ash, and toxic gases...
All of this is set against the backdrop of the ancient city, which has been lovingly reconstructed for the game. And thanks to the CINView graphics engine last seen in Faust, you will be able to explore the city in all its 360 degree spinny rotatey™ pre-rendered glory.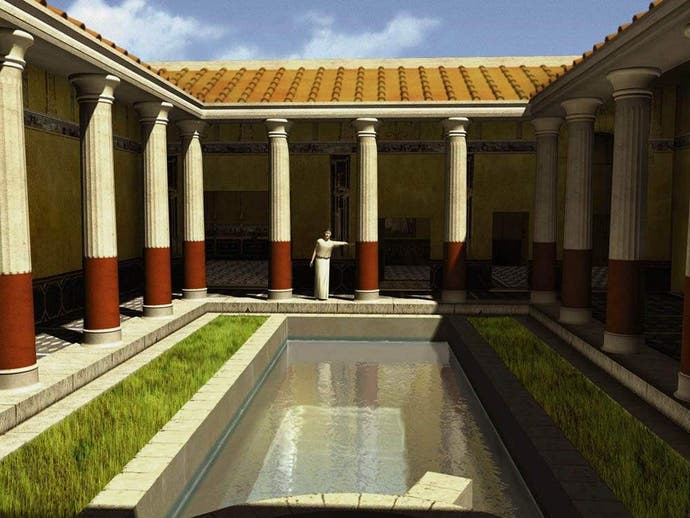 Conclusion
Due for release in March, Pompeii should certainly be one of the more inventive games of the year.
Whether it will be any good though remains to be seen, but given that Cryo's last effort, Faust, proved to be one of the best adventure games of 1999, we are quietly optimistic that they will be able to pull it off again...
And while we wait to see how the game turns out, why not feast your eyes on eight brand new screenshots of Pompeii, courtesy of publisher Cryo? Just check the next page!
-