Leaks suggest Nintendo's Switch Pokémon RPG set in Kanto, starring Pikachu and Eevee
Let's go.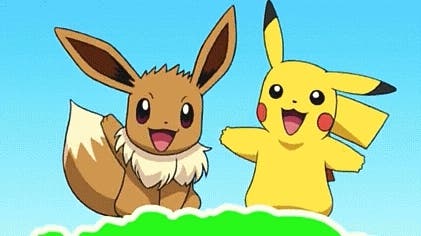 Another day, another Nintendo leak. This time, for the under-wraps Pokémon RPG headed to Nintendo Switch.
A persistent rumour the game's two editions will be named Pokémon Let's Go! Pikachu and Pokémon Let's Go! Eevee has been quietly doing the rounds for several months. It all became public yesterday when an unverified drawing of a logo appeared online.
If your feet are feeling wet, the floodgates on Pokémon Switch details have been dribbling speculation for some time. The usual sources on Twitter, Resetera and 4chan have not been subtle, and yesterday's leak prompted round-ups of rumours on numerous sites and blogs since all signs seem to point in the same direction.
That direction? That the Pokémon game for Switch will be set in the series' original region of Kanto, and be influenced somewhat by the hugely-successful Pokémon Go.
Last year, I heard from sources familiar with the project that the game would indeed be set in Kanto and be a sort-of remake of Pokémon Yellow. The visuals would be familiar and reflect the project's origins as a higher-resolution version of 3DS games Sun and Moon, I was told, before development took a different turn.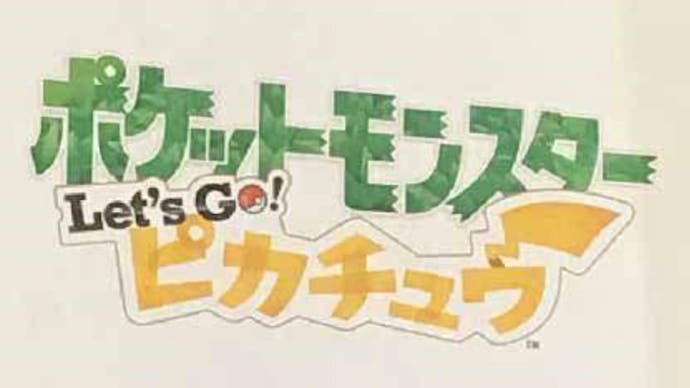 Pokémon Yellow launched in 1998 - 20 years ago this September! - and let you play through Pokémon Red and Blue's Kanto region with franchise mascot Pikachu as your buddy - travelling with you outside its Pokéball, just like in the anime.
It brings to mind a certain, unverified image which appeared online earlier this year. The picture appears to show a section of gameplay where the player character is riding on the back of a Lapras. Eagle-eyed fans suggested it looked like a lot like an updated version of Kanto's aquatic Route 21, and noticed an Eevee - huh! - on the character's shoulder, travelling outside its Pokéball.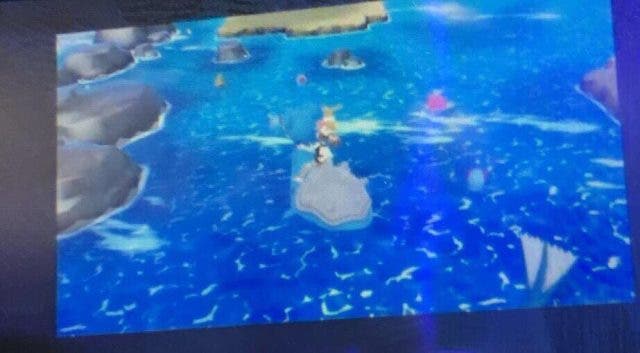 The visuals do look very similar to those of 3DS games Sun and Moon - the same top-down viewpoint the series is known for remains.
Notably, wild Pokémon appear on the map itself as they do in Go. The main Pokémon series has previously shown wild Pokémon popping up via random battles.
Other leaks claiming information on the project have gone further on the Go connection, and suggested Go-style gameplay for catching Pokémon, and some way of linking both Go and Let's Go! together. A return to Kanto would also reflect the more mass-market appeal of Go, which has so far only featured the earlier and more recognisable Pokémon.
A link between Go and the Switch game would hardly be a surprise. Back in late 2016, around the time the Pokémon Switch project was gearing up, series producer Junichi Masuda said integration between the main games and Pokémon Go would "definitely come down the road". Several months later, fans found unused code within Nintendo's 3DS Pokémon Bank storage app which referenced creatures "first met in Pokémon Go".
It feels like it won't be long until we hear more.
We've contacted Nintendo for comment. In the meantime, let's check in with a few recent posts by Masuda himself. Just like those posting Nintendo leaks, it seems he can't resist a tease either.