Pokémon Black and White 2 announced
UPDATE: Autumn UK release confirmed.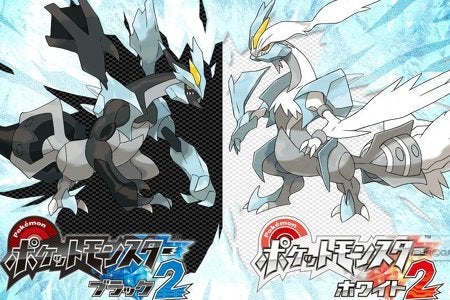 UPDATE: Nintendo has just confirmed that Pokémon Black and White 2 will see an autumn 2012 release in the UK.
ORIGINAL STORY: The next major Pokémon games will be direct sequels to Pokémon Black and White, Nintendo has revealed.
Named Pokémon Black and White 2, the games will launch in Japan in June.
Like their predecessors, the duo of games are being developed for the aging DS.
Although, Nintendo points out, you can play them on 3DS too.
Black and White 2 are the first directly-named sequels in the entire series, although each previous pair of handheld games has always evolved into a third incarnation.
Black and White 2 will apparently take this role toegther. Will you buy both?
The games will debut with a fresh pair of legendary monsters - Black Kyurem and White Kyurem, pictured below. Are they new species entirely or simply fresh monochrome "formes"? We're still grey on the details.