PlayStation Plus' free September offerings revealed
Super Time Force Ultra! Grow Home! Teslagrad! La-Mulana EX!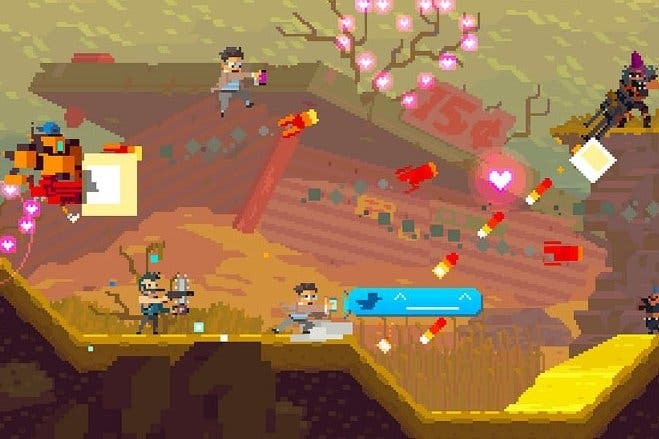 Sony has revealed its list of free games coming to the PlayStation Plus Instant Game Collection in September.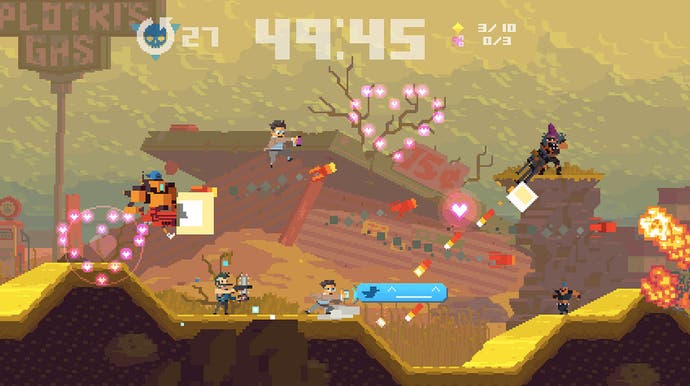 Starting 1st September, we'll have Ubisoft's exploratory platformer Grow Home on PS4, as it won the first round of Vote to Play.
It will be joined by Super Time Force Ultra on PS4 and Vita. This enhanced version of Capy's time-bending schmup hilariously adds a playable Shuhei Yoshida to its roster.
Renegade Kid's non-linear retro sci-fi adventure Xeodrifter will also make the PS4/Vita Cross-Buy cut.
For more metroidvania mayhem, there's steampunk puzzler Teslagrad (PS4 and PS3), and maddeningly difficult La-Mulana EX. I triple-dog-dare you to complete that one without any help.
Finally, PS3 players will get Twisted Metal, the 2012 reboot of David Jaffe's car combat series.
Here's the round-up on what's a-comin' and goin' 1st September:
Entering PS Plus:
Grow Home (PS4)
Super Time Force Ultra (PS4 and PS Vita)
Twisted Metal (PS3)
Teslagrad (PS4 and PS3)
La-Mulana EX (PS Vita)
Xeodrifter (PS4 and PS Vita)
Leaving PS Plus:
Lara Croft and the Temple of Osiris (PS4)
Limbo (PS4)
God of War Ascension (PS3)
Stealth Inc 2: A Game of Clones (PS3, PS4, PS Vita)
Castlestorm Complete Edition (PS Vita and PS3)
Sound Shapes (PS3, PS4, PS Vita)