PlayStation 4 also set for E3 2012 reveal?
Three new machines at one show, says report.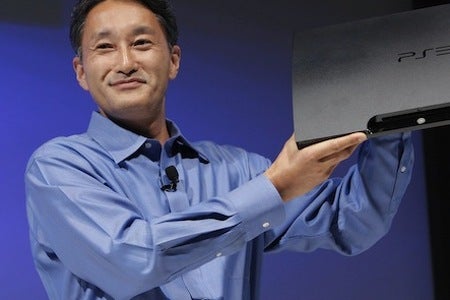 Sony will also "show" its new console - presumably PlayStation 4 - at the annual E3 expo this summer, a foil-wrap-fresh report has claimed.
UK trade website MCV provided no further information. The tip apparently came from an "exemplary" and "ultra high level" source.
"Obviously we can't reveal our sources," wrote MCV writer Ben Parfitt on Twitter. "But you have my personal word on this - the source is exemplary, 100 per cent concrete, ultra high level."
He added: "Really, really wish I could name him/her/them/it but obviously cannot."
Sony UK told Eurogamer this morning that "we don't comment on rumour and speculation".
Microsoft is widely expected to show a new Xbox - or two - at E3 2012. And an announcement may come even earlier - as soon as next week at the annual Consumer Electronics Show (CES).
Has knowledge of a new Xbox forced Sony's hand - a company that has been outspoken about its long-term, 10-year plan for PlayStation 3?
Jim Ryan, PlayStation Euro boss, suggested so - telling Eurogamer in November that it would be "undesirable" to concede another head start advantage to Microsoft with the next generation of consoles.
What an odd, waterfall-like situation it would be if Sony had rushed to dilute Microsoft's thunder - only to discover that Microsoft had itself rushed to dilute Nintendo's Wii U thunder. What fantastic machinery we'd be sold as a result.
If this report does turn out to be true, Sony may have little more to show of PS4 at E3 than target renders and a basic strategy - an announcement rather than a reveal, if you like. Cast your mind back to E3 2005 and the infamous target render footage of Killzone 2 on PS3 for an idea of what to expect.
Microsoft is expected to launch the next generation Xbox around Christmas 2013. A PS4 may be further off, judging by Sony's recent commitment to The Last of Us - a likely 2013 PS3 exclusive built by Uncharted maker Naughty Dog.