Play Half-Life the way it was always meant to be played - as Spyro the Dragon
Bet you didn't even know you wanted this.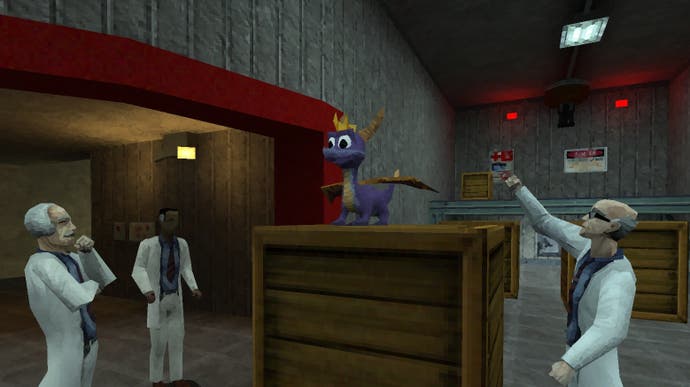 A new Half-Life mod replaces Gordon Freeman with Spyro the Dragon.
Developed by Magic Nipples (which might be the best band name I've never heard, incidentally), Year of the Dragon is now out in early access, complete with a playable demo to give you a taster.
"This current version of the mod is essentially a complete redo using a clean base with far better code going into it since I sort of know what I'm doing now," Magic said in the description of a teaser trailer that shows off the mod in action.
"I also have recently been given the sources to the Half-Life campaign maps," they added, "so I am now able to adjust and fix up the maps to be more suited for our little purple guy."
The demo, called Office Complex, is out now. If you have Half-Life, head on over to moddb.com if you fancy giving it a go.
Future plans for the mod include using the chapters Questionable Ethics, Residue Processing, and Xen, as well as including more "Spyro-related features" such as Sparx and "the rest of Spyro's moveset".
Thanks, PC Gamer.