Platinum turns Bayonetta 8-bit with fiendishly tricky Angel Land browser game
Space to jump. Enter to shoot.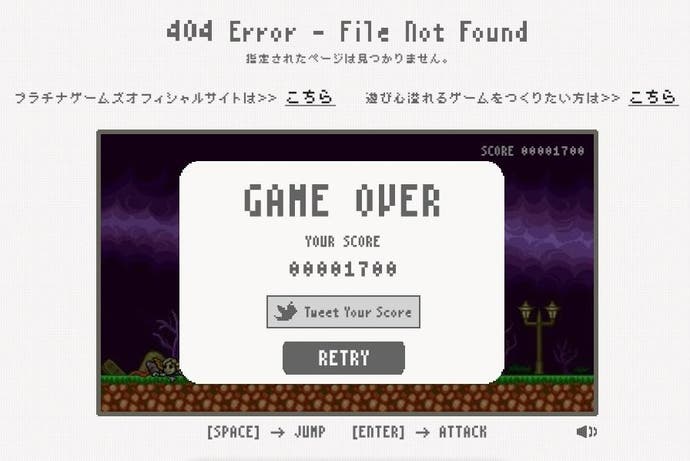 Platinum has turned the wonderful Bayonetta into an 8-bit bullet hell browser game.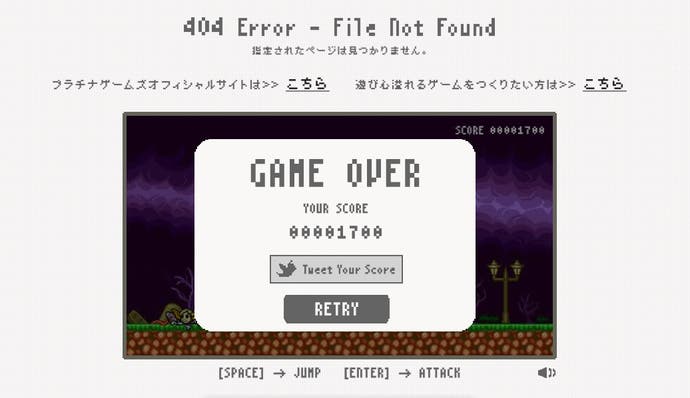 JP Kellams, creative producer of Platinum's upcoming Xbox One exclusive Scalebound, tweeted out a link to Angel Land, a simple 8-bit take on Bayonetta (any platinumgames.co.jp.404 works).
You press space to jump and enter to shoot. Kill all the enemies that come your way. Don't forget the double jump.
Angel Land is fiendishly difficult, but pretty addictive. Good luck getting a score in the five digits range.
It works with the latest versions of Chrome, FireFox and Safari, Internet Explorer 9 or above, and iOS 7 or above.