Plants vs. Zombies: Heroes collectible card game launched
From Hearthstone to the gravestone.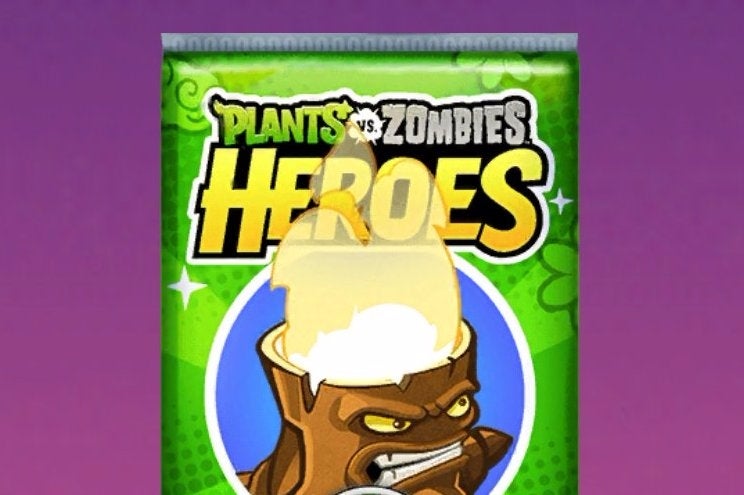 There's a new collectible card battler on the block: Plants vs. Zombies: Heroes.
PopCap's garden defence game is the latest franchise to take a stab at the CCG genre, following the success of others such as Hearthstone and Magic.
Plants vs. Zombies: Heroes is available now as a free download on iPhone, iPad and Android devices, and supplemented via in-app purchases.
Many elements of the game should feel familiar to fans of the genre: units with health and attack stats, units which buff others, units designed to attack and those designed for defense - mixed with some more traditional PvZ fare.
Battles still take place in lanes, just as in the main PvZ series. Many of the plants are familiar, as are the zombie types who you'll fight against as enemy heroes.
PvZ: Heroes was originally announced back in March, although we've heard nothing since - until it popped up on UK app stores today. How long it will stick around, however, remains to be seen.