PixelJunk Shooter Ultimate targets PS4 and Vita this summer
Graphics overhauled, 60fps on PS4, cross-play and cross-save.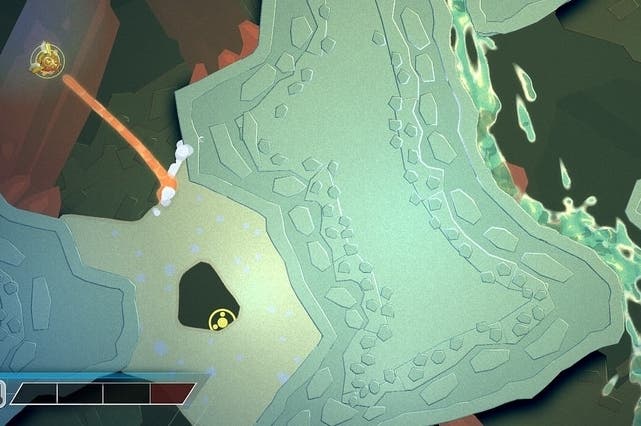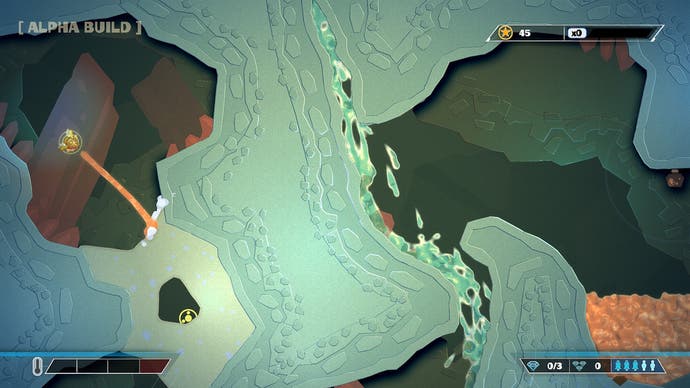 Double Eleven has announced PixelJunk Shooter Ultimate, due out on PlayStation 4 and Vita this summer.
Vector-based 2D twin stick shooter Ultimate is a combination of the campaigns of PixelJunk Shooter 1 and 2, Double Eleven's Richard Snowdon wrote on the PlayStation blog.
On PS4 the visuals have benefited from an overhaul, with real time environment lighting, new visual effects for projectiles, explosions and thrusters, an increase in the resolution of the particles, improved shaders and anti-aliasing. Colour grading has been added to every scene.
The PS4 version, which runs at 60fps, also features a redesigned 3D ship with animations for aeronautical manoeuvring.
The heads-up display has been given a new lick of paint to be more intuitive and informative. "The end result is a clean and sharp HUD, which looks more relevant and efficient," Snowdon said.
The game features cross-play so PS4 users can play with Vita users. There's also cross-save functionality so you can continue on Vita where you left off on PS4 and vice versa.
"One of the most understated aspects of the Shooter series of games was the highly complex fluid simulation," Snowdon added.
"Most of the puzzles in the game require the manipulation of various fluids (water, lava, magnetic fluid, acid), each of which are made from several thousand particles to get the simulation looking perfect. The computational power to run this has given some quad core PC processors issues, so bringing this game to a portable handheld was always going to be a major challenge.
"This has all been made possible thanks to some excellent research and development by our team, and we are really excited that we can bring this experience to PS Vita."