PixelJunk Shooter Ultimate is out now on Steam
Those with PixelJunk Shooter can transfer save data, receive discounts.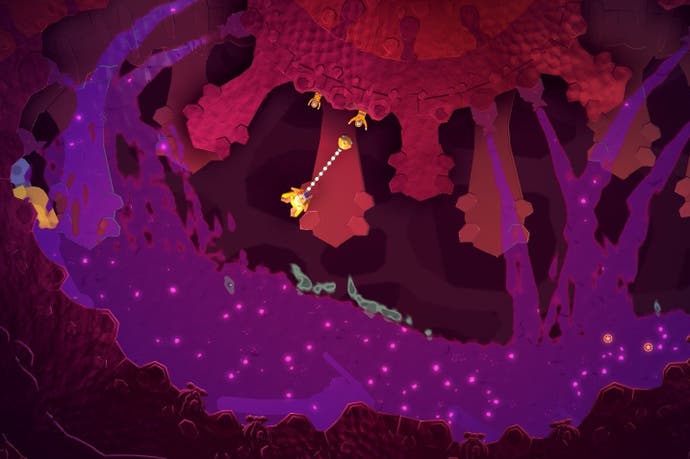 PixelJunk Shooter Ultimate has launched on Steam.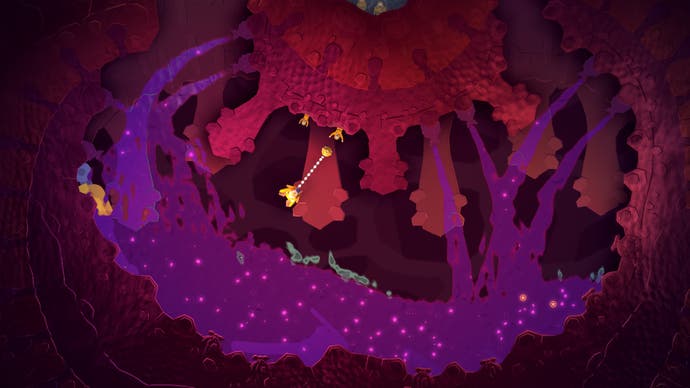 Previously it was only available on PS4 and Vita.
PixelJunk Shooter Ultimate is the definitive combination of both PixelJunk Shooter 1 & 2. It contains all stages from both games and lets you toggle art styles between the new Ultimate 3D graphics and the original "Classic" visuals.
Q-Games' series places you in the role of a spaceship trying to save scientists from hazardous caverns full of water, lava, gas, oil, and even alien stomach acid. The main draw is the series' advanced fluid simulation that causes all of the game's liquids to interact with one another in unforeseen ways.
PixelJunk Shooter Ultimate's main campaign can be played either in single-player or local co-op, while a competitive Battle Mode offers one vs. one PvP.
Furthermore, if you already have PixelJunk Shooter on Steam your save data will carry over, so you can jump straight into PixelJunk Shooter 2 stages.
PixelJunk Shooter Ultimate costs $£6.99 / $9.99 on Steam, but is 10 per cent off until 26th October. Additionally, those who already own Pixeljunk Shooter will receive an additional 20 per cent off. And those who own PixelJunk Monsters, PixelJunk Eden or Nom Nom Galaxy will see another five per cent in savings. All promotions can be combined.