Pier Solar HD reaches its Kickstarter goal, gets Japanese translation
Stretch goals announced. May come to Wii U and OUYA.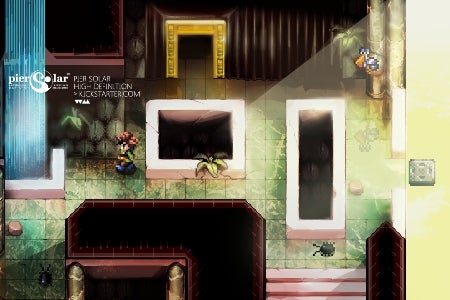 Pier Solar HD - a remake of 2010's colossal Sega Mega Drive RPG - has soared past its Kickstarter goal of $139,000 with five days to go. The current tally lies at $151,450.
In honour of this occasion, developer WaterMelon Co. has announced a series of stretch goals.
Pier Solar has already attained its first two. At $145,000 it now promises to add a Japanese translation, and at $150,000 it's adding extras to its Dreamcast version such as 16x9 Widescreen support, VMU integration and VGA support.
Looking ahead, if the Kickstarter hits $160,000 WaterMelon will make the Pier Solar HD: Directors Cut. This will include over 10 new side quests, at least four new mini-games that support two to four players, and "new battle features." At 175,000 it will create Android and OUYA support. And at 200,000 it will bring Pier Solar HD to the Wii U.
Current platforms announced are: Xbox 360, PC, Mac, Linux, and Dreamcast. Pier Solar is due in December 2013.