Overcooked 2's next DLC, Sun's Out Buns Out, is free and out later this month
All that and then sum-mer.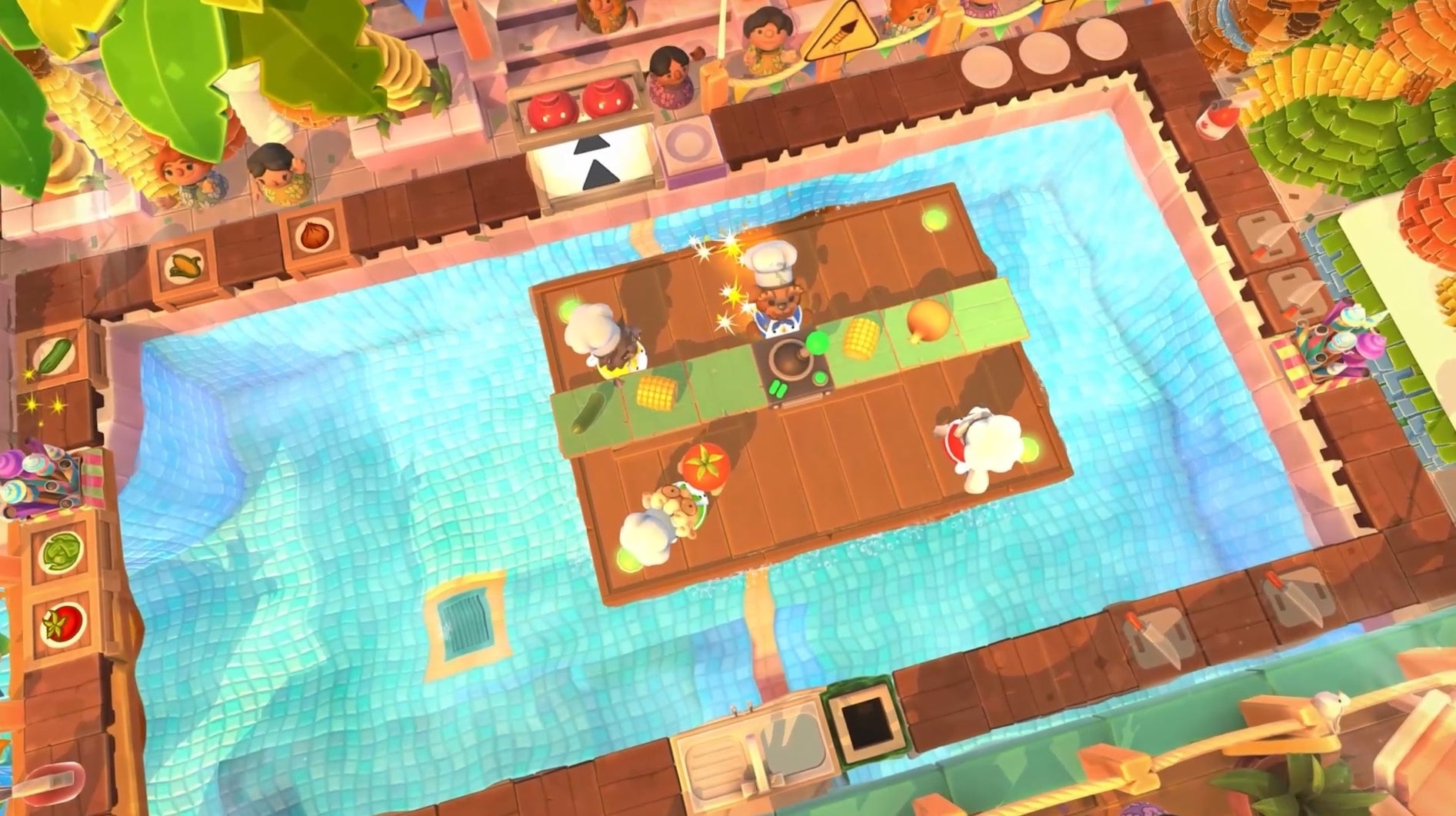 Overcooked 2's next serving of DLC, Sun's Out Buns Out, is out on PC on 5th July, 2020, with a console release coming "later this month".
The update - which is free - boasts a "new pair of lovable canine chefs who are ready to help (or hinder) players in the heat of the kitchen", summer recipes such as an ice cream float or a summer salad, new levels that take you to five new destinations, and a summer celebration with a parade in which you can "expect fireworks, confetti, and floats to spice up your game".
The new content will bring "a combo of sunshine and celebration to the Onion Kingdom", publisher Team17 said in a press release, adding: "With new chefs, kitchens and recipes, you're sure to have a sizzling good time!"
"In many ways, playing Overcooked 2 is like returning to a favourite restaurant after a long absence and ordering what you always used to have," Johnny said in a surprising foreshadowing of the pandemic back in 2018, when he reviewed Overcooked 2 for Eurogamer.
"The comfort of familiar, nourishing food is hugely enjoyable, of course, but it's the sense of coming back to something that's truly special. When playing Overcooked 2 there's a lot more shouting and swearing, but the principle is the same - this sequel is strikingly similar to the first game, but a few well-chosen additions and refinements breathe new life into one of the best couch co-op experiences going."
Overcooked 2 is out now on Nintendo Switch, PC, PlayStation 4, and Xbox One.