Our best look yet at the charming Yoku's Island Express
Roll up.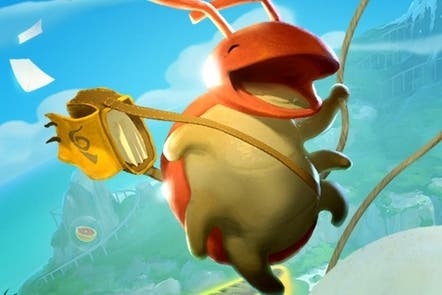 Yoku's Island Express is a pinball-based platformer which stars a cute little dung beetle postman - and if you're not sold by that, well there's some new footage below.
I first played Yoku back at EGX last year - on Switch, I think - and was instantly sold on the concept. I didn't realise at first that Yoku was a dung beetle - but the fact you push a ball around, which can then be propelled through the game's various paths... well, it then made sense.
Today's trailer shows off Yoku's underwater gameplay for the first time, something which is unlocked when you upgrade your dung ball with other abilities. Another upgrade, the Slug Vacuum, lets you suck up explosive slugs and turn them into jump boosts, because why not.
There's still no firm release date for Yoku, but it'll roll out for PC, PlayStation 4, Xbox One and Nintendo Switch at some point during the second quarter of this year.