Ono: 60% of Street Fighter players are American
Low Euro numbers due to "regional problems".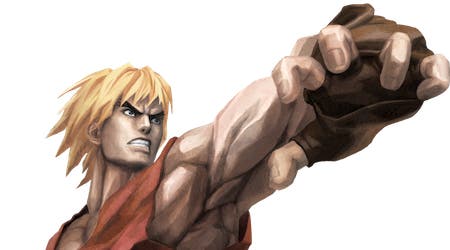 North American accounts for 60 per cent of all Street Fighter fans, with Europe making up only 30 per cent of the pie, according to series producer Yoshinori Ono.
Speaking in an interview on the official Capcom site, Ono blamed the low European numbers on "regional problems", adding that the publisher is committed to raising the franchise's profile on these shores.
"We want to boost our share in Europe, but all the regional problems have kept this number right around 30 per cent," he explained.
"The thing about Europe is that it's not one country but a collection of 30, so that means we need to have the marketing ability to fine-tune our promotional campaigns for each individual country.
"Currently our subsidiaries in Britain, France, and Germany are able to provide specially tailored marketing to some extent, but its important for us is to extend this marketing network to other European countries."
An even bigger hurdle is selling Street Fighter in Asia where, not including Japan, sales "have been pretty close to zero".
"We've sold some arcade machines around Asia, so people are somewhat familiar with the series," he added.
"But because PC online gaming is where all the major companies battle it out, people kind of tend to think that it's hard to sell home game consoles in Asia. Still, it never hurts us to broaden the range of our contents, so in that regard we'd like to discuss options for strategic expansion for the future."
Ono attributed Street Fighter's success in North America to a combination of canny marketing and strong community links.
"In North America establishing a connection with fans and their communities is considered to be extremely important, so that means companies need to continuously provide fans with information," he said.
"For a series like Street Fighter, which has such a large and loyal fan base, maintaining that fan community is probably the most important issue for marketing.
"One of the ways in which we do that is by regularly holding what we call 'Fight Club' events. Although fans can interact with each other online, what they want to do most is see some 'super play' fighting action and have a chance to talk with developers about the game. That's why we're always trying to create opportunities for them to do just that.
"We've set up various kinds of large and small events that demonstrate our support for fans, such as fighting game competitions, and will continue to do so in the future."
The next outing for the franchise is crossover effort Street Fighter X Tekken, due on PC, PlayStation 3, Vita and Xbox 360 in March 2012.