One year on, Pokémon's Slowpoke song gets translated
Slow, slow, slow.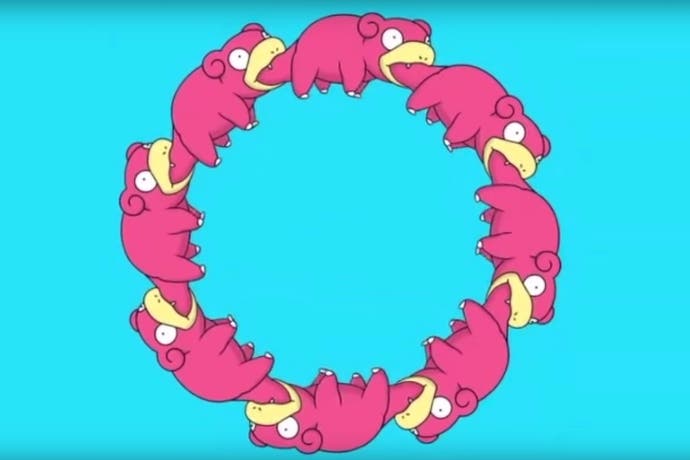 A full year on since it took the world by storm, The Pokémon Company has released an English-language translation of the previously Japanese-only Slowpoke Song - and it's somehow managed to make the original even more disturbing.
If you haven't seen the original it's worth getting reacquainted. The Slowpoke Song is a downbeat, reggae-style hymn to one of Pokémon's more leisurely creatures, a strange pink mix of hippopotamus and salamander, and the video manages to unblinkingly reference The Human Centipede as a circle of Slowpokes devour each other. Chilling stuff.
The translation manages to shed a little light on Slowpoke: "Your slow-motion roll has got a lot of soul." Indeed. It's somehow apt that it's taken a full year for the song to get the translation treatment, but it's been worth the wait.
If you still can't get enough of Slowpoke, it's worth remembering you can get a 3DS theme that features the song and the world's most laid-back Pokémon.