Observer and Layers of Fear dev's creepy new game is codenamed Project Méliès
By Georges!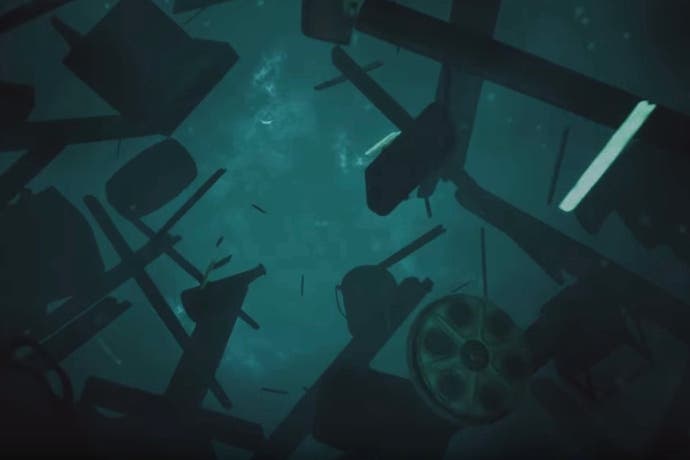 Observer and Layers of Fear developer Bloober Team has announced a new game codenamed Project Méliès, presumably after famous French film maker Georges Méliès.
A teaser trailer shows film reels hanging in the air among other debris, and what could be a messy editing desk at the end.
Friday the 13th publisher Gun Media has signed Project Méliès up, and the game's theme appears once again to be an eerie kind of psychological horror - something of a speciality for Bloober. No other details have been revealed but will be in the "near future", Gun said.
Project Méliès is probably the game Bloober told me it was working on when I visited the Polish studio last spring, which means it's probably not far off finished now. Bloober's general plan, you see, is to make a new psychological horror game roughly every year.
Observer was Bloober's latest and came out last year. It was a dark and weird 1980's vision of a futuristic detective story, a story about mind hacking, and it starred Rutger Hauer as the lead. "A splendid hybrid of CSI, cyberpunk and Silent Hill woven around a potent central performance," wrote Edwin in his Observer review.
Layers of Fear came a year earlier and was the springboard for Bloober's psychological horror success. It told the story of an artist's eerie house which morphed and changed around you. "A gloriously ghoulish horror game with some trippy transformations," said Edwin in his Layers of Fear review.