Nvidia's RTX 3080 graphics card is now available to order - here's why to buy
The fastest consumer GPU ever ships today - if you can find one.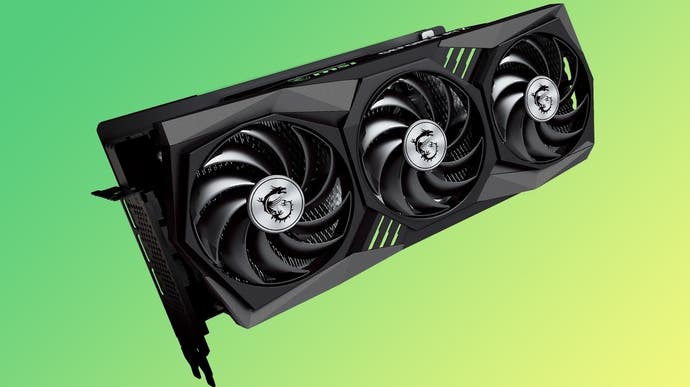 Nvidia's latest series of graphics cards has arrived. And while RTX 3080 pre-orders unfortunately weren't available to secure a card before release, you can now pick up a new Ampere series graphics card from a wide range of retailers now that we've reached the the 17th September 2PM BST (9AM PT) release date.
Many of us have been very excited to get our hands on the new Nvidia RTX 3080 graphics cards following their announcement at the start of September. Sitting in between the RTX 3070 and RTX 3090, the RTX 3080 is positioned in a similar spot to the RTX 2080 and RTX 2080 Super as the high-end choice.
If you've come here looking to buy the RTX 3080 then you've probably seen the huge excitement surrounding the card so far - especially after the remarkable numbers in the early Digital Foundry benchmarks, which showed gains of up to 90 per cent in certain games compared to the outgoing RTX 2080 at 4K resolution.
Fortunately, those results are backed up following Digital Foundry's more in-depth RTX 3080 review, with strong to excellent performance in a range of titles and at multiple resolutions. If you're considering an upgrade from an GTX 10-series card, such as the venerable GTX 1080, you're likely to see roughly doubled frame-rates in many games at 4K. That suggests that the card is likely to join our round-up of the best graphics cards very soon.
So, with many different variations of the card available, you'll find the Digital Foundry recommended picks below when available - whether they're from Nvidia directly or a number of different partners. Listings are going to be scarce at the minute, but we're starting to get a clearing picture of the RTX 3080's availability as we draw closer to release.
Remember, with any RTX 3080 (or 3090!) order you'll also get a free copy of Call of Duty: Black Ops Cold War.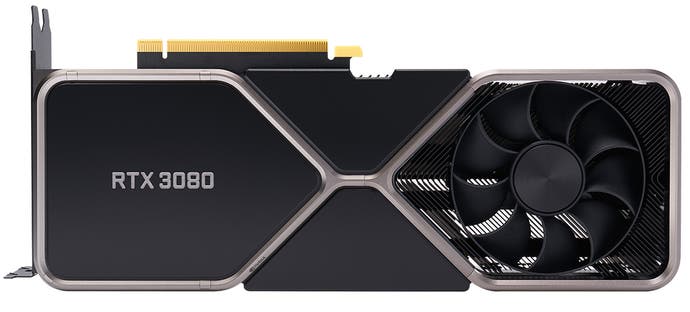 What's the RTX 3080 price?
According to Nvidia, prices for the RTX 3080 will start at $700/£650/€700. This could increase depending on the retailer and the specification of the card as versions from other partners may receive some factory overclocking to boost performance. However, the Nvidia Founders Edition will remain at the stated price - unlike previous generation cards, which came at a premium for the FE model.
Where can you buy the RTX 3080?
You can now buy the RTX 3080 from a range of major US and UK retailers, which we've summarised in a handy table below. Stock is expected to sell out quickly, so do consider checking a second or even third retailer if you aren't able to order from your normal favourite store.
We've also seen that Scan, in particular, will be offering RTX 3080 and RTX 3080 PC purchases on 0 per cent interest-free finance for 48 months through PayPal Credit. That might be a good way to spread the cost of the expensive GPU if you're able and comfortable to commit to such a payment plan.
Of course, you can also buy the RTX 3080 at the Nvidia website, where you'll be able to get the exclusive Founder's Edition of the card.
What about a complete pre-built RTX 3080 PC?
We don't have any specifics on this yet but we're seeing PC retailers such as Scan and Gladiator PC will be looking to offer completely pre-built PCs featuring the new RTX 3080 for those who want to completely upgrade their setup. If any of these builds look particularly compelling or good value for money we'll endeavour to share them with you here.
---
That's all the RTX 3080 order info we've come across so far. Of course, we'll return to update this page regularly with all the best RTX 3080 prices when they're available and as soon as when we spot them.