Now Kung Fu Superstar gets Oculus Rift support
Everyone's at it.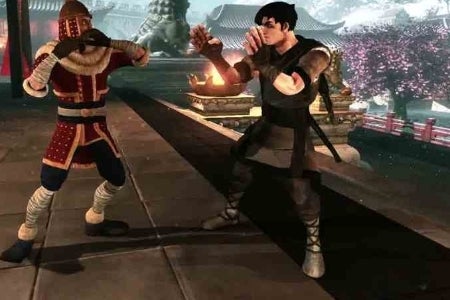 Hot on the heels of news that space combat game Strike Suit Zero will support the Oculus Rift, another Kickstarter video game has announced it will work with the virtual reality headset.
That game is Kung Fu Superstar, the martial arts simulator spearheaded by former Fable developer Kostas Zarifis.
To accompany the announcement Zarifis and his studio Kinesthetic Games released a video that shows how Kung Fu Superstar will work with the Oculus Rift (gameplay footage is towards the end).
But the video's main purpose is to clear up what Zarifis believes is confusion about how the game is controlled. It shows Zarifis hot-swapping between using an Xbox 360 controller and Kinect to demonstrate Kung Fu Superstar can be controlled in multiple ways.
"Reading the comments on the first article I believe a lot of the negativity was due to people thinking the game wouldn't work or would be motion control exclusive," he told Eurogamer.
"These are exactly the concerns we are trying to address with the release of this video so I think if anything people will be happy to see our approach to these issues. We've actually replaced our pitch video with this video now because of how informative we think it is."
Zarifis has openly expressed his disappointment in the Kung Fu Superstar Kickstarter. With 21 days to go he's raised only £19,750 of his £200,000 goal.
"It's no secret that the campaign hasn't been going as spectacularly well as we'd been hoping and its trend rate currently is dangerously low," he wrote in an update.
"We need a radical change to occur to get things back on track and we're hoping this new video will trigger that change."