Sources: leaked Harry Potter game is real, not developed by Rocksteady
UPDATE: Possible titles named.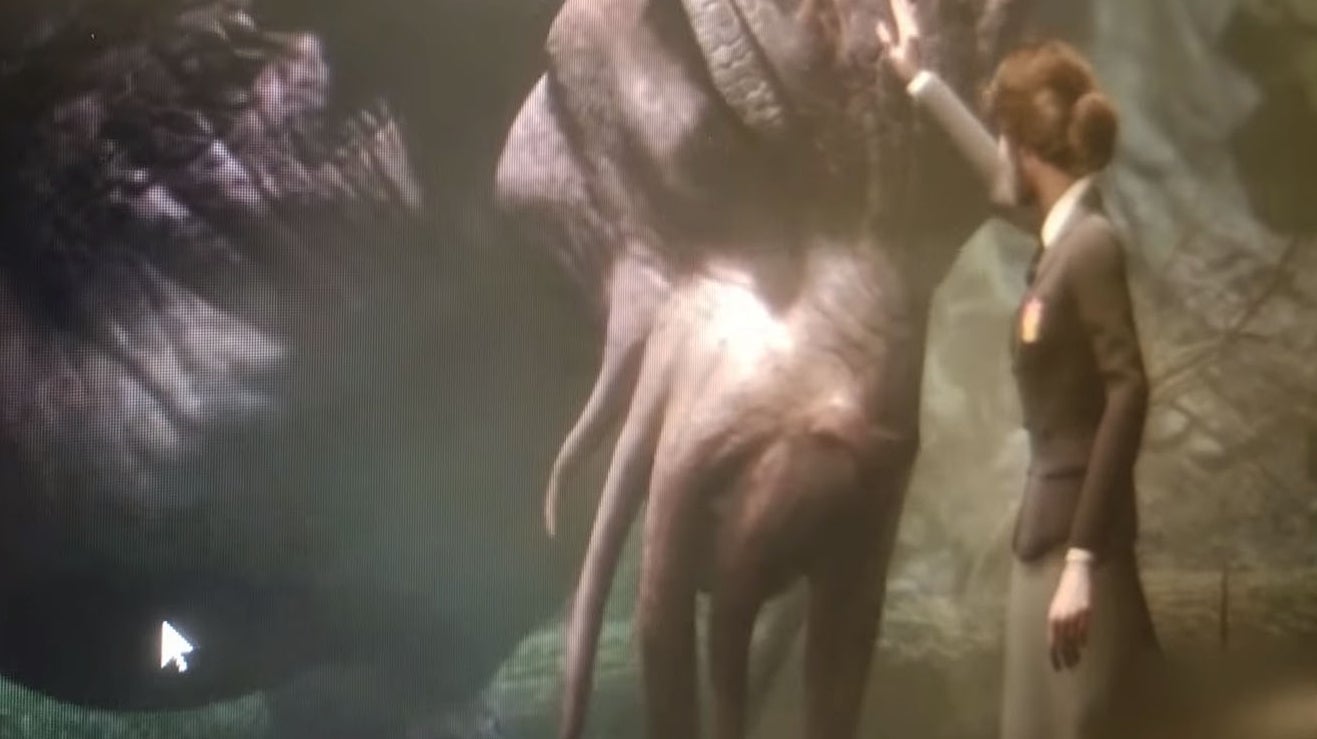 UPDATE 3.50pm: In a tweet following the publication of Eurogamer's story, BBC News reporter and renowned Potter fan Lizo Mzimba shared some of his knowledge of the project, including two possible names:
---
ORIGINAL STORY 3.30pm: This morning, footage claiming to be of an under-wraps Harry Potter project appeared online. The video looked professionally made, and now sources with knowledge of the project have confirmed to Eurogamer that the project is indeed real and currently in development.
The footage first appeared on reddit courtesy of poster VapeThisBro, who claimed he was shown the video as part of some market research. In his words, "do you think a random internet stoner would have the skills and patience to create this video?" I wouldn't know, but anything is possible.
The video features sweeping vistas of Hogwarts from the Harry Potter books and films, creatures which have debuted in subsequent Harry Potter spin-off movie series Fantastic Beasts, plus a character creator, third-person combat mechanics and large set pieces.
Warner Bros. has now removed the footage on YouTube due to a copyright claim, although mirrors of it are still available.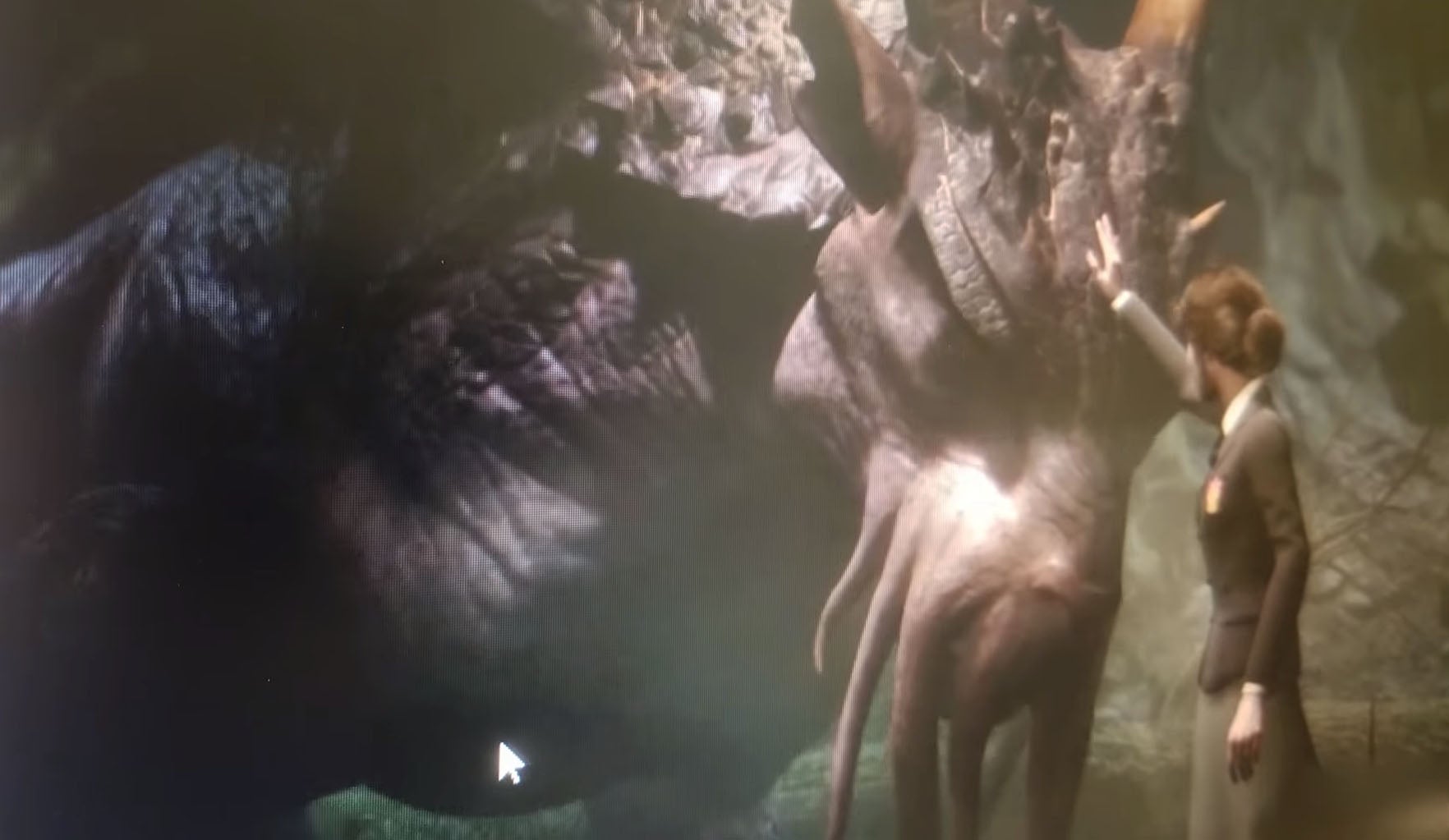 Posted alongside the video was a press release-sounding description of the game which mentions a 19th century setting starring a fifth year student who joins Hogwarts as a late arrival. You'll be able to curse (and possibly kill?) "dark wizards" and "goblins", choose from eight character classes and either act good or evil. While it's not The Witcher 3, it sounds more mature in tone than the Harry Potter games we're used to.
Fingers initially pointed to Batman Arkham developer Rocksteady being behind the game - which would make some sort of sense. Rocksteady is a British studio, and is owned by Harry Potter game publisher Warner Bros. Interactive. More to the point, Rocksteady has been silently working away on its next project now for some time. But Eurogamer sources with knowledge of Rocksteady's next game have confirmed this Harry Potter thing is not it.
So if not Rocksteady and not a random internet stoner, then who else might be working on a Harry Potter role-player? Step up Utah-based Avalanche Software, which previously made the Disney Infinity series (not to be confused with the Swedish Avalanche Studios, of Just Cause fame). After the cancellation of Disney Infinity back in 2016, Avalanche was briefly closed but then bought up by... Warner Bros. Interactive.
The developer's only subsequent project to date has been a Cars 3 film tie-in, launched in June 2017, but Avalanche has been staffing up for a larger project for some time. Job postings from early 2017 called for staff with a "deep understanding of British culture and grammatical presentation", with a good knowledge of "gaming narrative and branching storytelling, particularly in the realm of RPGs". Other postings around the same time also described Avalanche's next project as an RPG, a "large-scale console game project" and a "AAA"-sized title.
Whispers we've heard align with Avalanche being behind the project, and I've been told the Warner-published game is still currently at least a year away from launch - which also fits with the timeline of Avalanche's development schedule.
It's been years since the last good Harry Potter game - enjoyable Lego spin-offs aside. Warner Bros. recently announced a big new range of Harry Potter video games under dedicated gaming label Portkey Games, whose release slate began with the free-to-play Hogwarts Mystery - the one which strangles your avatar until you either wait or pay up real-world money. Pokémon Go developer Niantic's Wizards Unite is due to arrive next, although may not launch this year.
We've contacted Warner Bros. for more.