No plans for Journey PlayStation Vita version
Flower dev's latest finally blooms next month.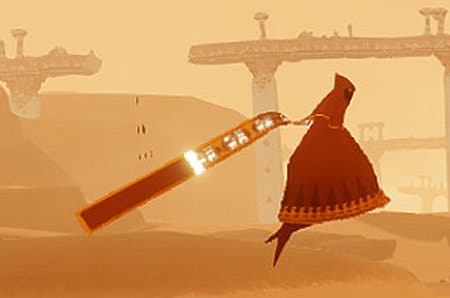 Flower developer thatgamecompany will not create a PlayStation Vita version of long-awaited PlayStation 3 adventure Journey.
That's unless Sony, which own the rights to the game's IP, makes it itself, a tweet on thatgamecompany's official Twitter reveals.
The same applies to previous cult-hit Flower, too.
"The only way we'll go back to an old game is if we can think of something new and exciting to do with it," another tweet reads.
Journey will finally launch in March, according to Game Informer via (IndieGameMag).
Journey allows players to explore a desolate desert landscape and will last between three and five hours, but features "great replayability". Other tidbits gleaned from thatgamecompany's Twitter feed include the fact the game won't support 3D and will likely not be expanded through DLC.