Nintendo's making a SNES-themed 3DS XL
And it's out in October.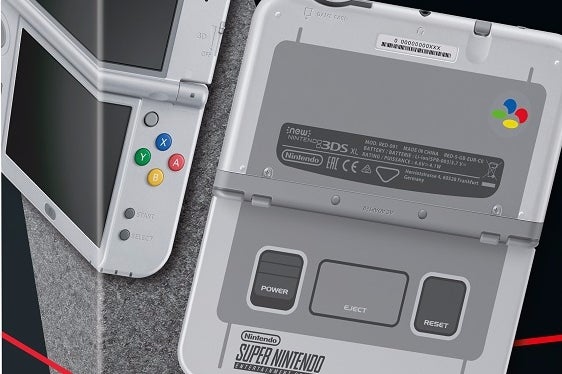 Nintendo has announced yet another collectable 3DS variant, and it's the Super Nintendo Entertainment System Edition, skinned to resemble the stylish European and Japanese versions of the 90s console.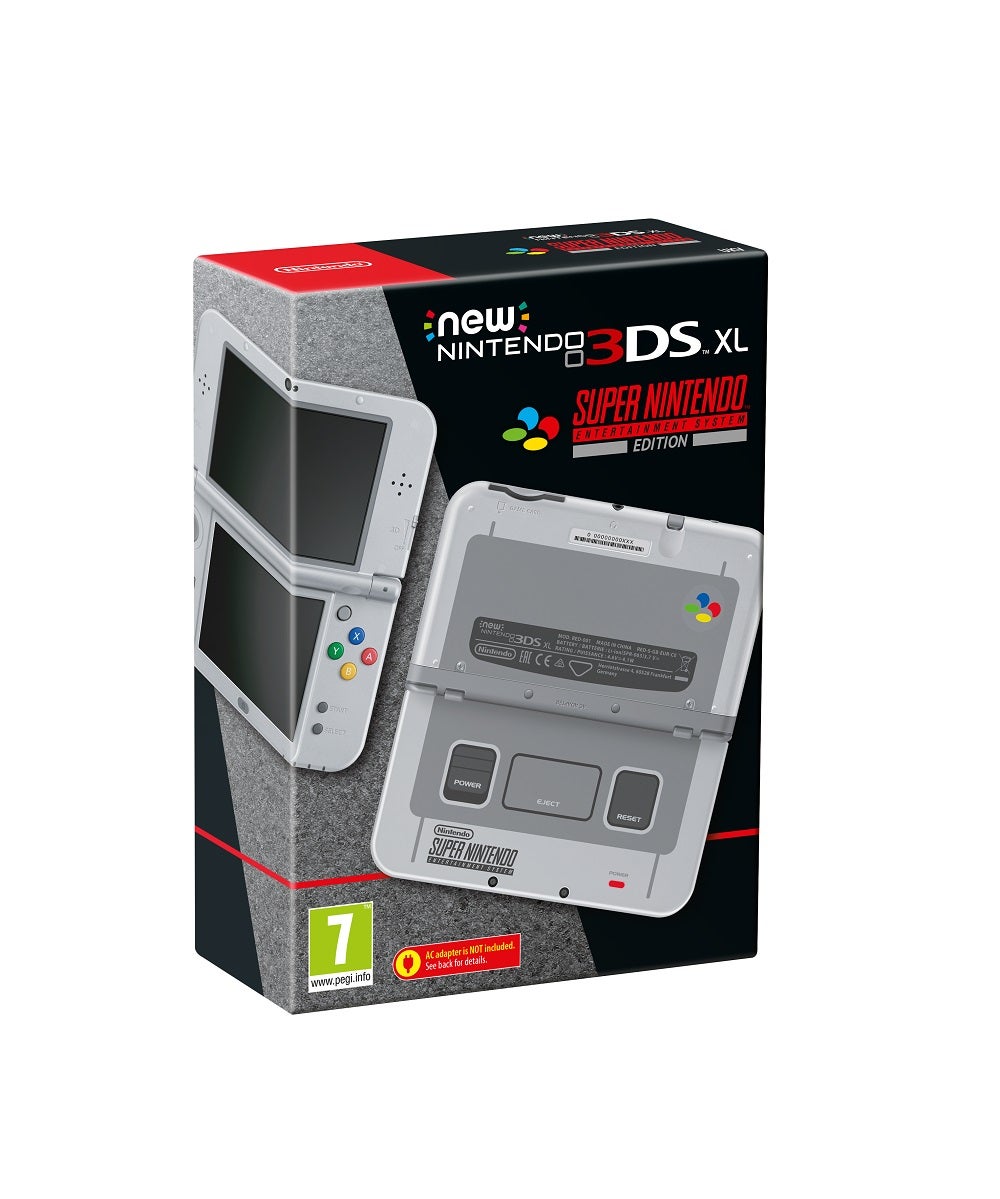 It doesn't stop on the outside - open the clamshell and you'll notice that the A, B, X and Y buttons are coloured just like the original SNES controllers'. For now, sadly, all we have to go on is this box shot to the right, but you can make the buttons out.
The SNES-themed 3DS XL launched in Europe on the 13th October. On the same day, three 3DS games are getting the cut-price Nintendo Selects treatment and will be available for download for £15.99 from the eShop: Super Mario 3D Land, Luigi's Mansion 2 and Kirby: Triple Deluxe.
Of course, this isn't the only celebration of the SNES in the coming months: the Nintendo Classic Mini SNES launches on 29th September and Nintendo has just announced a couple of new features for it.