The SNES mini has a useful gameplay rewind feature
When the crowd say Bo Selecta.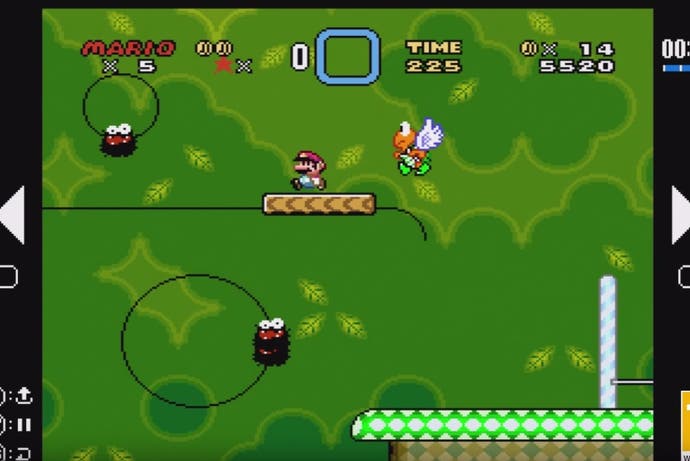 Some games were proper hard back in the 90s. Thankfully, the SNES mini has a useful gameplay rewind feature to help smooth our nostalgia trip.
It lets players rewind their gameplay to try difficult sections again or find items you missed.
According to Nintendo, the rewind time depends on the kind of game. In role-playing games such as Super Mario RPG: Legend of the Seven Stars, for example, you can go back a few minutes. In action-oriented games such as Super Mario World, you can go back around 40 seconds, which should be ideal for retrying small segments of tricky gameplay.
In the video below (skip to the two minutes, 15 seconds mark) we see how the rewind feature works via Super Mario World. You create a suspend point, select rewind, find the perfect moment, load then try again. Simple.
It's a cool feature for the SNES mini, which comes with 21 games pre-installed. And it's a welcome feature, too, given how tricky some games were in the 16-bit era. You can also save your progress via up to four suspend points per game, which will make working through the games much more manageable.
Why don't all consoles have a gameplay rewind feature?