Nintendo teases Pokémon 3DS game where Pikachu copies your facial expressions
Hey you, Pikachu!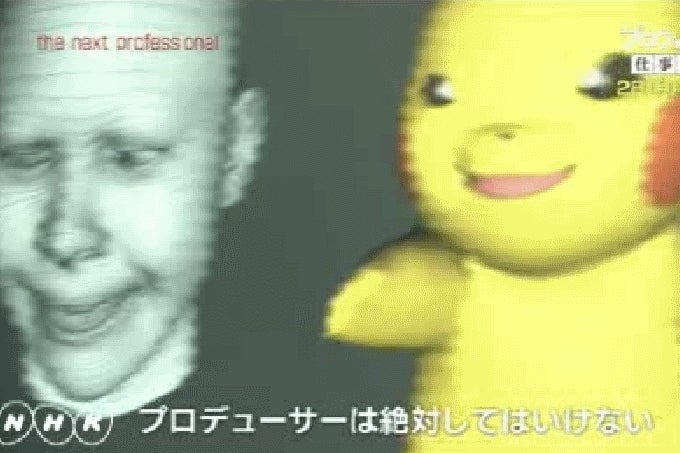 Nintendo is developing a new 3DS Pokémon game in which Pikachu can copy your facial expressions, Japanese broadcaster NHK has revealed.
Snippets of in-game footage show a 3D model of Pikachu that is able to mimic your smiles, gurns and laughs, as captured by the 3DS' internal camera.
Video footage of your face is translated onto a 3D model of your head, with eyes, eyebrows and mouth movements tracked. The same movements are then applied to the in-game model of Pikachu with moderately successful results.
The game will be featured more fully in a TV interview with Pokémon Company president Tsunekazu Ishihara, due to be broadcast on 28th October, NHK's schedule reveals (thanks, NeoGAF).
In a clip from the programme, Ishihara states that the company began work on the project this summer, and that he is worried about the impact on Pikachu's popularity if the title is not a success.
When approached by Eurogamer, Nintendo said it did not comment on rumour and speculation.
It's not the first time this year that Nintendo has hinted at a new Pokémon game. A brief teaser image was shown during Japan's Pokémon Games Show in August that depicted 3D versions of Lucario and Blaziken doing battle in a realistic-looking street.
"Ooh, I wonder what it was... I'm not sure..." Pokémon series director Junichi Masuda told Nintendo Life when questioned about the tease. "It was kind of a concept about what the future of Pokemon may look like..."