Nintendo superfan earns Guiness World Record for 8000-item collection
Kamek look at this.
A Nintendo fan from the United Arab Emirates has earned a Guinness World Record for his haul of classic games and memorabilia.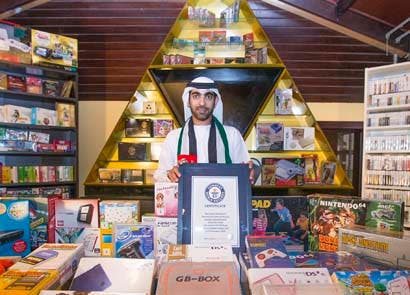 33-year-old Ahmed bin Fahad has amassed more than 8000 Nintendo games, consoles and accessories in his spare time. By day, he works for Dubai's police force.
His official record is for the "largest collection of Nintendo Entertainment System paraphernalia", but his trove of gaming goodies contains much more.
Over the years, Fahad estimates he has spent more than 1.5m Dirham (£260k) on his Nintendo collection, and taken shopping trips to Japan, Germany and Singapore.
"It is a very expensive hobby, but I wanted to set this record to give a message to the world that Arabs are not only interested in speeding cars and flashy things," he explained in a recent interview.
Fahad displays his collection at home in a room dedicated to his hobby and decorated by a large set of Triforce-shaped shelves.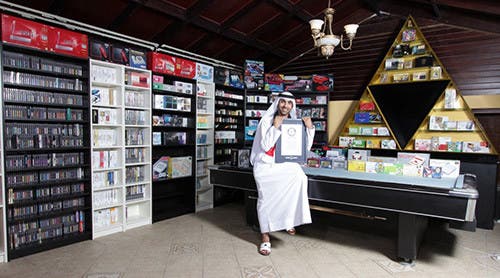 It is here that he keeps his most prized possessions - including a rare Nintendo M8 Demo Unit, used within Japanese shops during the 1980s to show off Famicom games.
"I first saw a game at my uncle's house and I kept asking my parents to buy one. Almost a year later I got a console as a gift."
Every game he received since then he preserved, and over 20 years built the collection he has today.
"For most of the games I buy at least two items - one I use and one I keep," he concluded. "It is a very expensive hobby but I will continue to do it."