Nintendo reveals Metroid... as a Jump Rope Challenge costume
Primed.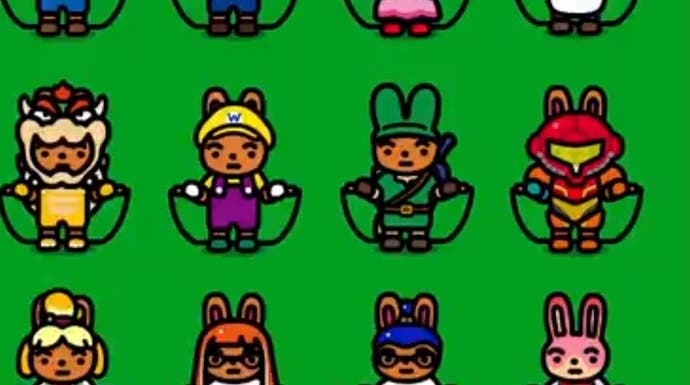 Don't worry, Metroid fans! Samus Aran is now available on Nintendo Switch as a costume in Jump Rope Challenge.
The fitness mini-game developed in lockdown by Nintendo now hosts a collection of Nintendo characters, including the company's much-missed space bounty hunter.
Mario, Luigi, Peach, Toad, Bowser, Wario, Link, Isabelle, some Splatoon people and the bunny from the 3DS Badge Arcade are also included.
Jump Rope Challenge remains available as a free Nintendo eShop download, and is intended to get you active while stuck at home. It's also really good at annoying neighbours.
Today's update also brings the ability to double-under, for the more experienced skippers out there. Maybe if you jump really well it'll also unlock more news on Metroid Prime 4.