Nintendo Classic Mini NES is being discontinued
Nintendo says it "wasn't intended to be an ongoing, long-term product."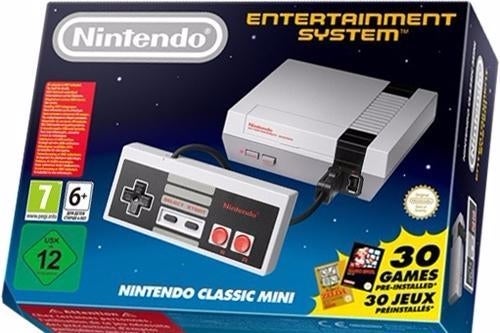 Nintendo's hot ticket retro item, the Classic Mini NES, is being discontinued, at least in North America.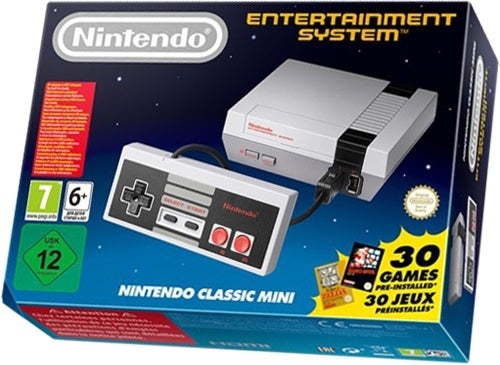 As reported by IGN, North American territories are getting the miniature console's final shipment this month.
"Throughout April, NOA territories will receive the last shipments of Nintendo Entertainment System: NES Classic Edition systems for this year," Nintendo said in a statement to IGN.
"We encourage anyone interested in obtaining this system to check with retail outlets regarding availability. We understand that it has been difficult for many consumers to find a system, and for that we apologise. We have paid close attention to consumer feedback, and we greatly appreciate the incredible level of consumer interest and support for this product."
Nintendo further noted to IGN that the "NES Classic Edition wasn't intended to be an ongoing, long-term product. However, due to high demand, we did add extra shipments to our original plans."
The Classic Mini launched last November for £50 / $60, though stock shortages drastically inflated the price on reselling sites like eBay. As of now, the limited edition console seems to go for roughly two to three times its asking price on eBay.
The platform comes preloaded with 30 classic NES games, though you can't buy more. The selection is pretty good though.
Our tech experts at Digital Foundry considered the Classic Mini a worthwhile proposition, provided you could find it at its initial asking price and not pay through the roof for it.
Nintendo's choice to discontinue the Classic Mini NES is an odd one, given that it was selling like hotcakes. As of March, the company announced that it sold 1.5m of these. And that was amid stock shortages.
We're still awaiting confirmation from Nintendo on what its plans are for the console in Europe. It's also worth noting that the Nintendo's statement specified that it was ceasing production "for this year", so it could reintroduce the evergreen collector's item again in the future. In the meantime, don't expect those eBay prices to go down anytime soon.