NiGHTS into Dreams HD announced
Debut trailer, screenshots.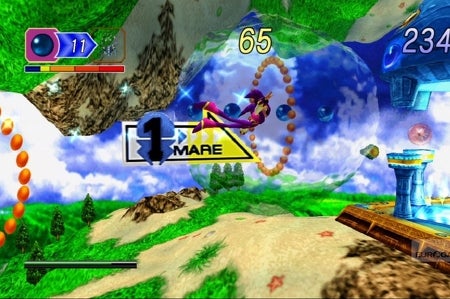 Sega has made good on its tease and announced NiGHTS into Dreams HD.
The HD remake launches on Xbox Live Arcade, PlayStation Network and on PC as a download this autumn.
Sega digital vice president Chris Olson said: "The Sega Saturn offered many unique gaming experiences, and NiGHTS into dreams stands out as one of the most recognisable titles that found a home on the system.
"We've gotten a lot of requests about this game over the years, and are very happy to be able to give both former Saturn owners and new players a chance to play it in its most beautiful form to date this autumn."
NiGHTS into Dreams HD has, as you'd expect, improved HD graphics, a 16:9 aspect ratio, leaderboards, trophies and achievements. Plus, there's an optional Saturn Mode, which displays the original graphics untouched.