NiGHTS, Sonic Adventure 2 dated for October, DLC available
And why this may be good news for a downloadable Skies of Arcadia: Legends.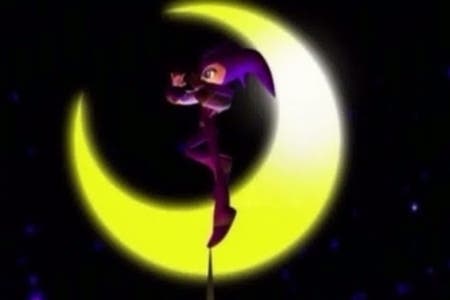 NiGHTS into Dreams and Sonic Adventure 2 will be available to download on PlayStation 3 and Xbox 360 next month, publisher Sega has announced.
Both games arrive on 2nd October for PS3 (that'll be 3rd October in Europe), and 5th October on Xbox 360 worldwide.
The duo will cost £6.49/800 Microsoft Points each.
Sega Saturn adventure NiGHTS will launch with 1996 holiday-themed expansion Christmas NiGHTS available for free.
Those who own Sonic Adventure 2 will be able to buy Battle Mode DLC for $3 (about £1.84) or 240 Microsoft Points. This content was included in the GameCube version of the release.
The move opens the door to other Sega games getting extra content added to later versions - games like Dreamcast classic Skies of Arcadia, which gained a healthy portion of extras in GameCube "director's cut" Legends.