20 years on, Skies of Arcadia dev hasn't given up hope of a sequel
And asks fans to speak up.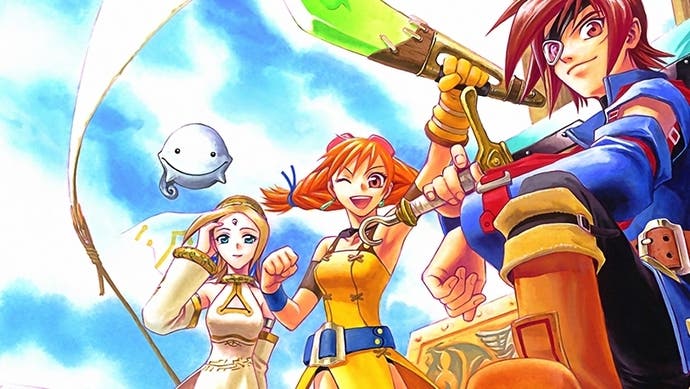 Skies of Arcadia developer Kenji Hiruta has renewed calls for a sequel to Sega's seminal sky-pirate RPG.
Hiruta worked as a programmer on the 2000 Dreamcast classic. Now, he's offered to send one fan an exclusive piece of artwork if they spread the word (thanks, VG247).
The art on offer here comes from Itsuki Hoshi, another Skies developer who worked as character artist on the game. All you need to do is retweet Hiruta's message below.
Wow, many fans of Skies of Arcadia! I really appreciate your continuous support! So, I decided to give this autograph to an oversea fan(anywhere!) Please apply to get it:
-Follow this account(to send DM)
-Retweet this tweet.
I'll choose the winner randomly at the end of Jan 2020. pic.twitter.com/sFGp9OR3tu

— 蛭田健司 Kenji Hiruta (@k_h00) January 13, 2020
The idea behind all this is that Sega will take note and put its long-abandoned plans for a Skies of Arcadia 2 back into action. "I really really want to develop the sequel," Hiruta wrote.
It's a long shot. Skies of Arcadia is one of my favourite games of all time and while I'd love to see a sequel... it has been a very, very long time and Sega is now a very, very different company.
And yet, there's something about Skies of Arcadia which sticks in the memory, which makes me hope one day we'll get another journey in its world. Or at this point, just an easier way to play the game again rather than dusting off my worn Skies of Arcadia Legends director's cut GameCube disc.