Next Alan Wake title to be revealed on Monday
New BioWare game, MGS: Rising news also due.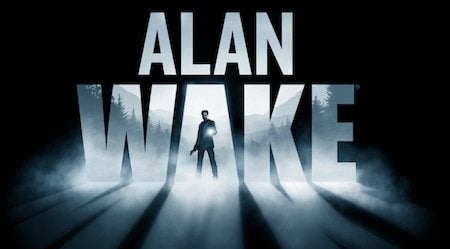 UPDATE: GameInformer's Jim Reilly just Tweeted, "Quick clarification re: Alan Wake VGA announcement: It's a standalone download game through Xbox Live, not Alan Wake 2."
ORIGINAL STORY: A follow-up to Xbox 360 survival horror Alan Wake will be unveiled on Monday, along with a new title from BioWare.
Teaser images from both titles are scheduled to pop up on GameInformer first, ahead of full reveals at the annual VGA event on 10th December.
According to VGA host Geoff Keighley's Twitter feed, the BioWare title is a "new game from a new studio."
Hideo Kojima will also be on stage at the event to reveal "the truth" about the long-in-the-offing Metal Gear Solid: Rising project.
The annual Spike awards show might have more secrets up its sleeve too. During an investor call yesterday, THQ revealed it planned to unveil a major new core-orientated title some time next month. The VGAs seem like a natural fit.
Earlier this year, Oskari Hakkinen from Alan Wake developer Remedy talked to Eurogamer about its plans for the IP.
"Fans of the franchise will be excited to learn that yes, more Wake is coming! But to be absolutely certain to avoid confusion, this next Wake installment will not be Alan Wake 2. And neither will it be DLC.
"The rest we're saving for our official announcement when we'll actually show you."