New Kameo skins for download
Design-A-Skin contest winners.
Microsoft has announced that fans of Rare's Xbox 360 launch title Kameo: Elements of Power are set to benefit from 11 new skins.
The new skins, which have been designed by gamers as part of a competition that ran over the past spring, are available to download for free from Xbox Live Marketplace, and will give the game's characters a visual makeover.
The 'Kameo: Elements of Power Design Your Skin' saw gamers from across the globe sending in their ideas for redesigned characters to a panel of judges from Xbox and Rare, who apparently chose the 11 winning skins on the basis of 'creativity and game design'.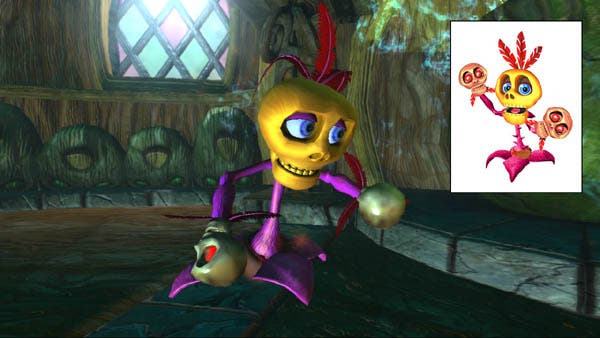 Some highlights include a new Griffin-like Ash, and an eggshell-armoured Major Ruin. Look out for the new "Design-A-Skin" pack on Live. A full list of winners can be found on the official site.