C&C3 confirmed, details
Update: EA finally spills.
EA's finally confirmed reports about Command & Conquer 3. Going by the working title Command & Conquer 3: Tiberium Wars, the new game is previewed in the latest US PC Gamer.
EA hasn't mentioned many details, but scans of the PC Gamer preview are starting to appear in various places and, although we can't show you them ourselves for legal reasons, we can talk a little bit about what's in them.
For a start, the game's due out next year, and is in development at EALA. It's set in the year 2047, when some 20 per cent of landmass is described as a Tiberium wasteland and not good news for humanity. Followers of our old pal Kane, now a "global superpower" themselves, renew hostilities with the GDI - and you come in as a GDI commander trying to turn things around.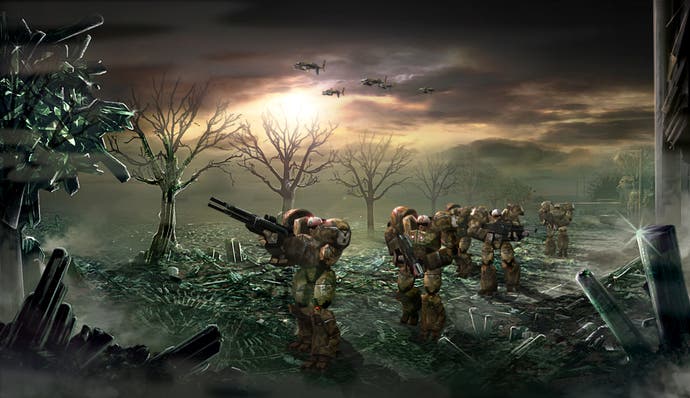 Memorable units like the Mammoth Tank, Orca gunship and Stealth Tank will return, along with the Ion Cannon and Nuke, and EALA says it wants to give the game the same "crisp feel" of the original C&C, while improving both storytelling and AI. And of course there'll be traditional skirmish, deathmatch and team deathmatch modes and a new "Risk-style" mode called World Domination.
Expect more in the coming months.