Sensible Soccer dated
Plus new screenshots.
Sensible Soccer will be with us this summer on PS2, Xbox and PC, says publisher Codemasters - a bit later than the Easter date we were given last November.
Announced late last year, the new version of the classic top-down footy sim returns us to a time of zoomed out views, after-touch and super-deformed characters with gigantic heads - as you can see from the latest batch of screenshots.
Codies says to expect everything we liked about the old-days game done up in a 3D cel-shaded style with a similar sense of humour - including instant replays and "the biggest heads you've ever seen in football".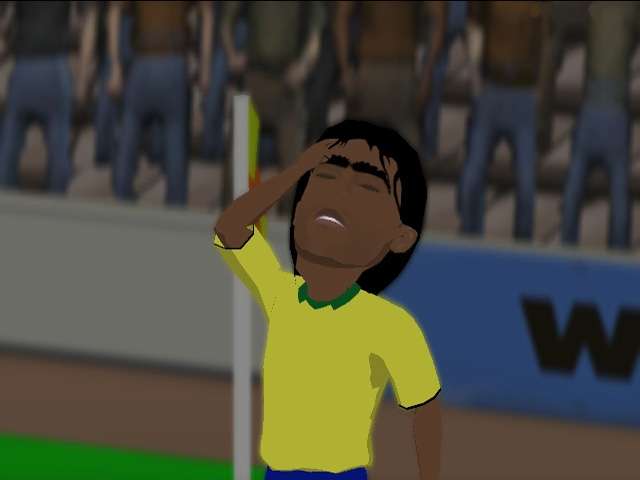 "The all new Sensi is the perfect blend of past, present and future with all the speed, fun and playability of the original combined with all the animations, four-player fun and spiced up with a magical sprinkling of original gameplay features that have never been seen before, including a mega single-player mode, 360-degree control and video style replays featuring cel-shaded caricatures of those lovable big-headed players," says Jon Hare, designer and producer of the original Sensi and consultant on this one, in such a manner that we can't even break his quote in half.
There'll be over 5,000 players, 350 teams including internationals, full editing options and lots of unlockables, too, as well as a DIY competitions mode for making up your own cups like Sepp Blatter does. Except at least one person will care about these ones.
For more on the new Sensible Soccer, see what Hare had to say when we interviewed him last November.