New Star Soccer Manager is the follow-up to New Star Soccer
UPDATE: Coming home to Android today.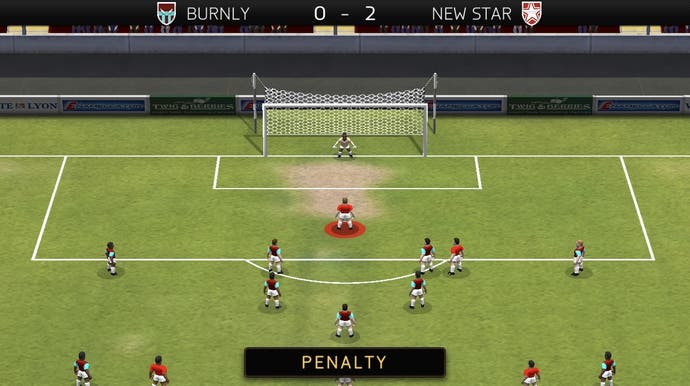 UPDATE 31/8/18: It's coming home, it's coming to... Android! Nope, that definitely doesn't work. Regardless, you can now download New Star Soccer Manager for your Android phone or tablet device via the Google Play store.
As detailed below, New Star Soccer Manager is the managerial follow-up to mobile smash hit New Star Soccer. There's still no word on whether you get to wear a waistcoat.
To give you an idea of how it all works, check out the trailer, below.
---
UPDATE 10/7/18: It's coming home, it's coming to iPhone! That sort of works. Anyway, New Store Soccer Manager is now available to download for iPhone and iPad via the App Store.
There's an Android version on the way too at some point, but it's still on the bench for the time being.
---
ORIGINAL STORY 4/7/18: New Star Soccer Manager is the follow-up to the superb New Star Soccer - although it's not a sequel to that game.
Developer Simon Read's new game shares the DNA of New Star Soccer, and it's due out on iOS and Android later this summer - a time when we'll hopefully still be celebrating England's glorious victory in the World Cup. That's right, I said it. FOOTBALL'S COMING HOME!
New Star Soccer Manager is, as you'd expect from the name of the game, a football management sim that also has arcade action. You manage New Star FC, buying and selling players, making deals with sponsors, upgrading the club and managing finances.
You also take control of the team on the pitch with arcade controls for matches that play out in a similar way to New Star Soccer in that you only play the highlights, but when you do get control you can pass, head, shoot, dribble and tell players where to make their runs.
Anyway, as I said, England are going to win the World Cup 3-2 against Brazil in the final. You heard it here first.
FOOTBALL'S COMING HOME!