New Pokémon Horizons: The Series trailer shows Captain Pikachu and more
Anime now has official name.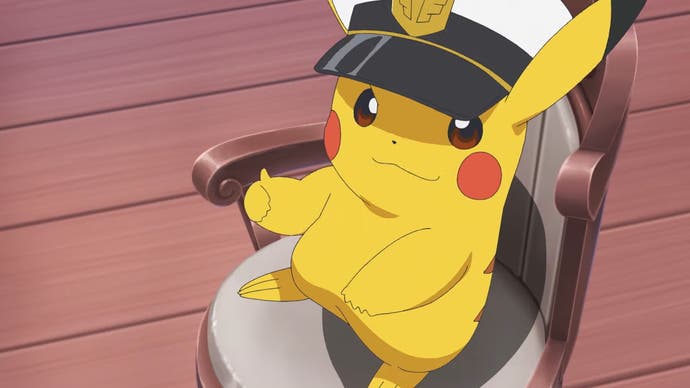 A new trailer for the officially titled Pokémon Horizons: The Series has been released, offering a glimpse of its storyline, new characters, and of course Captain Pikachu.
That also means the finale episode of the Pokémon anime has now aired in Japan, showing the end of Ash's journey after over 25 years. The anime has been winding down with a nostalgic final few episodes.
But it's not over, as Pokémon Horizons: The Series will take over with new protagonists and a new storyline. Check out the full-length trailer below.
The trailer shows off dual protagonists Liko (with Sprigatito partner) and Roy, who encounter a group led by Pokémon professor Friede and Captain Pikachu called the Rising Volt Tacklers.
That group travel the world on an airship and consists of mechanic Orla (with Metagross partner); cook Murdock (with Rockruff partner); healer Mollie (with Chansey partner); and Ludlow.
There's also Amethio and his partner Ceruledge who belong to the Explorers, as well as a video game streamer known as Nidothing.
"'Pokémon Horizons: The Series' is set to be a thrilling journey that explores new wonders and makes fascinating discoveries about the Pokémon world," said Taito Okiura, vice president of marketing for The Pokémon Company International.
"The latest 'Pokémon Horizons: The Series' trailer sheds further light on the mysterious adventures that await Liko and Roy, and we invite Trainers to join in unraveling these secrets when the series begins premiering outside of Japan later this year."