New PlayStation 3 super slim? "Never say never," says Sony
"Hardware guys are always looking at ways to make things cheaper, smaller."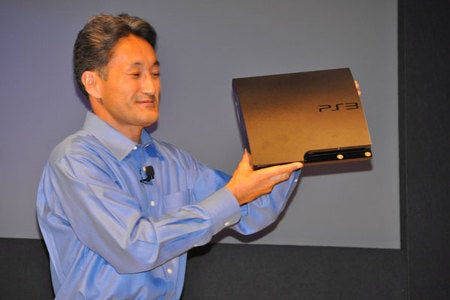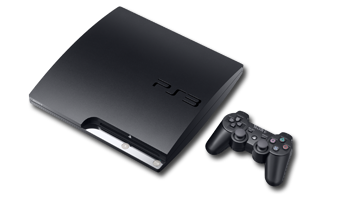 Will Sony launch a new super slim PlayStation 3?
"Never say never," Sony has teased.
Sony rebranded the PlayStation 3 in August 2009, when it announced the release of the new PS3 Slim at German trade show Gamescom. It is 32 per cent smaller, 36 per cent lighter and consumes 34 per cent less power that the previous model.
But that was nearly three years ago. With the PlayStation 3 now in its sixth year of life, and reports indicating the PlayStation 4 will launch late next year, there are rumblings that Sony may, yet again, revise the PS3 hardware with an even slimmer and cheaper model to take advantage of late adopters. Gamescom is, after all, right around the corner.
When Eurogamer put this to Sony Worldwide Studios boss Shuhei Yoshida at E3, this was his response:
"We haven't announced anything new on PS3 in terms of hardware revisions. We should never say never - hardware guys are always looking at ways to make things cheaper, smaller."
But is it something Sony is interested in doing?
"I don't know if we are going to talk about anything like that. We are quite happy with the PS3."
It was a similarly evasive response to our question about motion controller PS Move. Will the hardware ever be improved?
"It's very difficult to answer your questions," Yoshida replied. "We are not talking about any hardware revisions. We are very happy with what we have with PS3, PS Move. If anything, we haven't been able to really fully make use of the potential of PS Move. We are still finding new ways to use PS Move on PS3, and we continue to search for applications."
Before Sony settled on its PS Move design, it explored a Microsoft Kinect style tech that involved controller free motion gaming.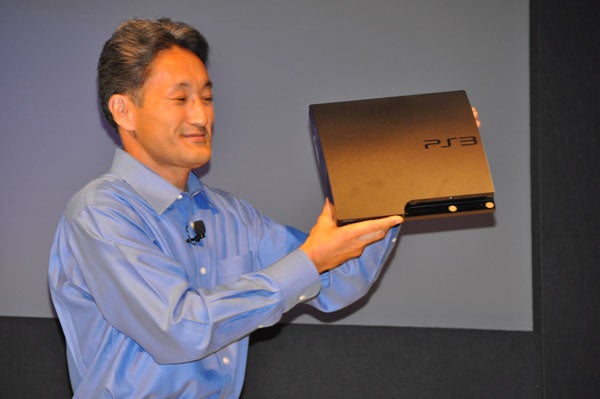 As revealed by Eurogamer in 2010, Sony turned it down because of resolution and accuracy concerns.
"When we were developing PS Move, we looked at every other sensor technology," Yoshida revealed. "As I understand, Kinect is a combination of hardware solution and Microsoft internal software solution. So it's not like we looked at Microsoft's internal software!
"So when, during the course of introducing and launching PS Move, we could have, might have, spoken about - we looked at the Kinect technology. We were talking about the hardware sensor technology, and that was not something we thought we wanted for PS3.
Will Sony look at that technology again?
"Well, these technologies continue to evolve, so our hardware guys are always searching for and talking to different tech providers, so never say never."