New images from Perfect Dark Zero's defunct Xbox version emerge
As Xenon TV.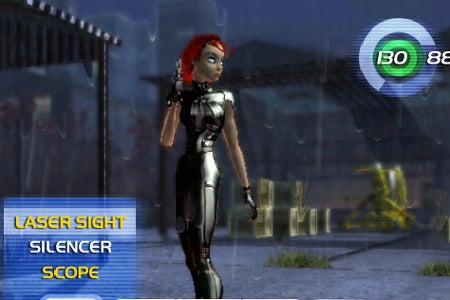 New images have emerged from an early version of Perfect Dark Zero slated for the Xbox.
Before Perfect Dark Zero was an Xbox 360 launch title, it was in development for the GameCube. Then Microsoft acquired Rare in 2002 and it became an Xbox game with a decidedly different look for its lithe protagonist. It then went dark for awhile as it was substantially redesigned into an Xbox 360 launch title.
Now Perfect Dark Zero lead concept artist Wil Overton has released a bevy of new images from the Xbox rendition on his personal blog.
Here's a sample of the sort of thing that we almost got, including some box art for the "Xenon" version - a codename for the then untitled Xbox. (Thanks NeoGAF.)