New Elder Scrolls Online video reminds us the console version is near
Tamriel Unlimited.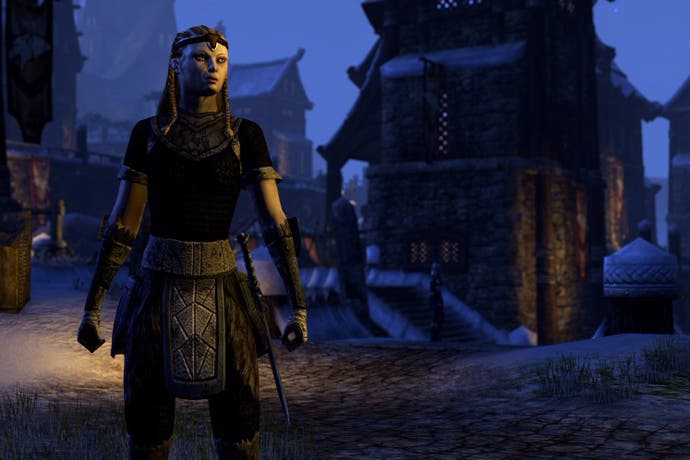 Bethesda has put out a new trailer for massively multiplayer online RPG The Elder Scrolls Online: Tamriel Unlimited, and it does a decent job of running through the game's various systems ahead of the looming launch on PlayStation 4 and Xbox One.
The video runs through how you can decide your race, alliance, class, playstyle and ability specialisations throughout the fantasy game.
Bethesda told Eurogamer the footage was captured from the console build that's in development, without specifying which version.
The Elder Scrolls Online closed beta began last month. The full PS4 and Xbox One game launches 9th June, well over a year after the original PC launch. It does not require a subscription fee to play. As with Guild Wars 2, when you buy the game you can play it in full, online, for no extra charge.
Expect a day-one patch of around 15GB. Bethesda said this is because the game is bigger than a Blu-ray disc's 50GB capacity.