New Alan Wake game teased by developer
Set in a town named Ordinary?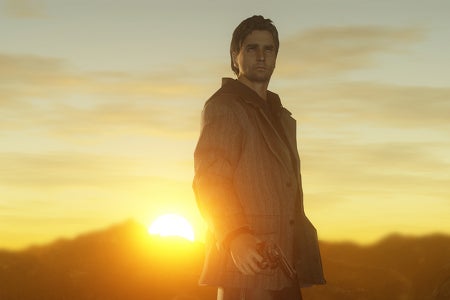 Alan Wake developer Remedy Entertainment appears to be teasing a new entry in the series.
A mysterious tweet from Remedy's creative director Sam Lake appeared to hint that the next Alan Wake adventure would see the series' anatogonistic darkness taking over another town:
"It's all true. 'It will happen again, in another town, a town called Ordinary.' It's happening now", Lake wrote, before linking to a blog full of photos and scribblings.
The blog, supposedly written by a woman named Samantha, includes documents written by a diver (presumably the original Alan Wake game's author/diver character Thomas Zane). Many references to the series can be spotted, including an apparent description of Wake:
"...he was a man, and he wasn't old, he was a young man with a dark hair - very good looking in fact. I remember that he was wearing a funny jacket with old-fashioned elbow patches."
Remedy's domain registration for AlanWake2.com - first registered in 2005 - has also recently been updated.
Alan Wake first launched on Xbox 360 in 2010. Alan Wake's American Nightmare, a more action-orientated experience, arrived on Xbox Live Arcade earlier this year.