"Naturally there will be a large-scale project based on Darksiders"
Darksiders 2: Deathinitive Edition detailed for PS4, Xbox One.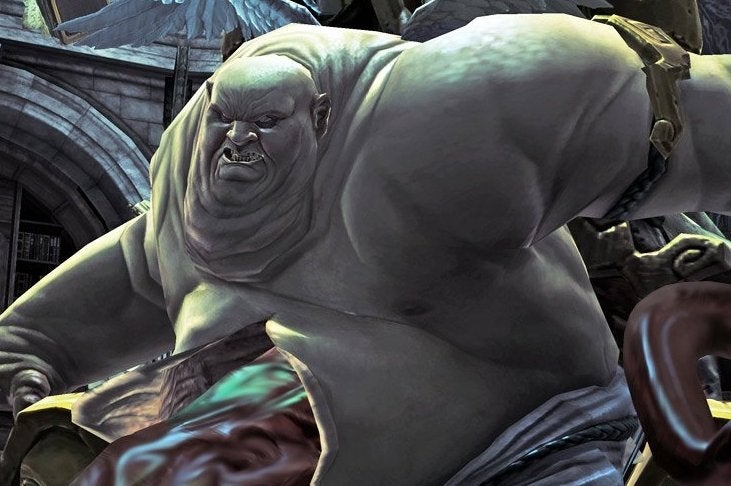 Darksiders publisher Nordic Games has said there will be a "large-scale" new Darksiders project in the near future, as part of a statement confirming the previously-spotted PlayStation 4 and Xbox One remasters of Darksiders 2.
The Darksiders 2: Deathinitive Edition launches this winter and includes all of the game's DLC, spruced up graphics, rebalanced gameplay and a 1080p polish.
Nordic's Deathinitive Edition was outed last month via an Amazon listing. It is being handled by Gunfire Games, the new home of Darksiders staff members from the now-closed Vigil.
"We took over the franchise roughly two years ago and thought about the next chapter for Darksiders ever since then," explained Nordic exec Reinhard Pollice. "Naturally (and extremely excitedly!), there will be a large-scale project based on Darksiders, but for now it is very important for us to take care of the existing games and make those available to a broader audience.
"Bringing Darksiders 2 to current gen was a logical step for us and the team at Gunfire Games know their trade inside-out, so we easily and quickly had lots of ideas that we wanted to realise for this specific edition."
The Deathinitive Edition includes (deep breath) the Maker Armor Set, The Abyssal Forge, The Demon Lord Belial, Death Rides, Angel of Death, Deadly Despair, Shadow of Death, Mortis Pack, Rusanov's Axe, Van Der Schmash Hammer, Fletcher's Crow Hammer, Mace Maximus and Argul's Tomb.
"It feels good to be working on Darksiders again, after a couple of years of hiatus," added Gunfire Games founder David Adams. "This project is a great opportunity for us to pick up where we left off two years ago and dig deeper into the game, which is close to all our hearts. Bringing the definitive Darksiders 2 experience to life is something that we hope a lot of people will enjoy and look forward to."
The Deathinitive Edition's first screenshots lie below: