Naraka: Bladepoint is a multiplayer melee combat game due out 2020
Far honour.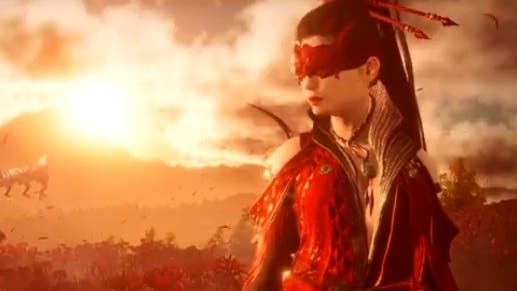 The Game Awards' latest reveal is Naraka: Bladepoint, a multiplayer melee combat game due out in 2020 on Steam.
It's developed by Chinese studio 24 Entertainment. Here's the official blurb:
"Naraka: Bladepoint offers close-range action set on the mysterious Eastern realm of Morus. The game features a boundless movement system that allows players to climb, hang, and even parkour. With an aim-at-whatever-you-want grappling hook and a sophisticated yet beginner-friendly combat system involving accessible block and parry mechanics, Naraka: Bladepoint is designed to provide a brand-new experience of melee combat and world exploration. Integrating Eastern aesthetic and philosophy, Naraka: Bladepoint presents a forsaken island of splendid landscapes as well as inexplicable enigmas."
The video, below, gives you an idea of combat. That's pretty much all we know for now. Gematsu noted Chinese publisher NetEase is behind Naraka: Bladepoint after spotting a trademark. NetEase is working with Blizzard on mobile game Diablo Immortal, and invested $100m in Destiny developer Bungie as part of a deal for a new title from the studio.